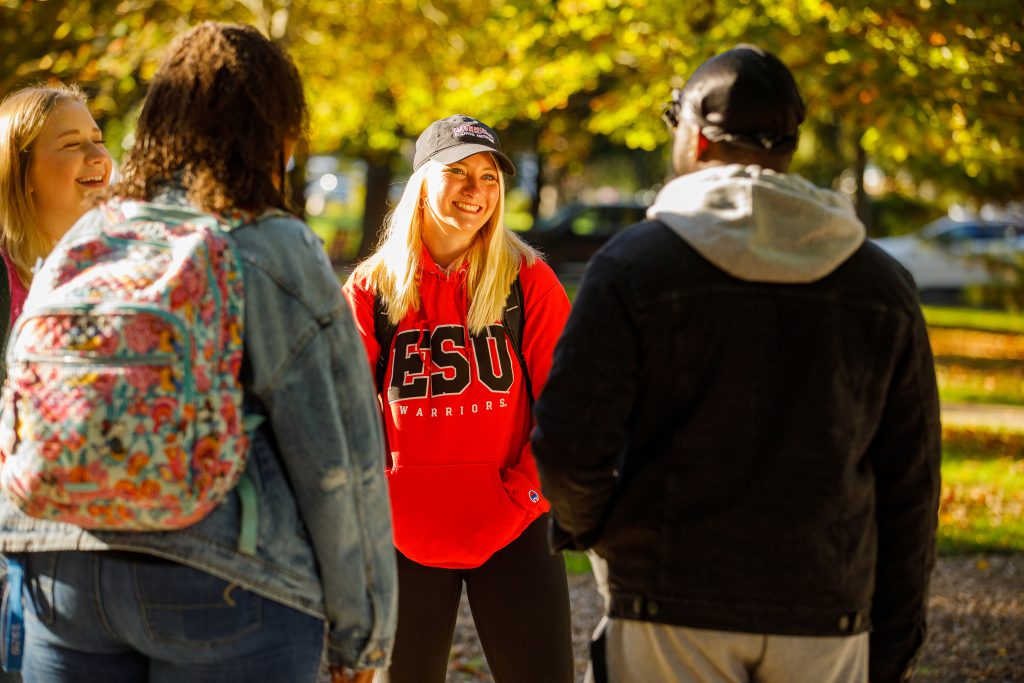 Earlier this year, the Pennsylvania State System of Higher Education (PASSHE) Board of Governors adopted an expanded transfer policy for Pennsylvania community college students. Under the revised policy, students transferring to PASSHE with an associate degree from a Pennsylvania community college are now guaranteed admission at a PASSHE University and can transfer into a parallel program with full junior standing.
While community college alumni clearly benefit from the updated policy, so does PASSHE and each of its universities. Nearly half of all new transfer students in the Fall 2021 semester came from a Pennsylvania community college, making up a total 12 percent of the new undergraduate population this semester.
"The academic preparation, success and focus of Pennsylvania's community college students is appealing to many higher education institutions, as these students are typically motivated and high-performing," said Elizabeth Bolden, President & CEO of the Pennsylvania Commission for Community Colleges. "We are pleased that PASSHE recognizes the value these students bring to our Commonwealth and the Board of Governors moved to adopt a transfer policy that helps keep these students studying in Pennsylvania."
Pennsylvania community college transfer students also continue – persist in or complete their program of study – at a higher rate than non-transfer students. For example, Pell-eligible students transferring from a Pennsylvania community college persist at a rate nearly ten percent higher than other Pell recipients.
Community college transfer students also boast higher graduation and completion rates. In the 2019-20 academic year, PASSHE's transfer students had a four-year graduation rate of about 64 percent, which was more than 20 percent higher than the non-transfer four-year graduation rate.
"Our State System universities are a great choice for Pennsylvania's community college graduates who want to continue their higher education journey," said Chancellor Dan Greenstein. "They are readily accessible to and very welcoming of transfer students and offer a wide range of programs in face-to-face, fully online and hybrid formats.
"Community college transfer students do very well, completing their degrees in a timely manner and going on to live, work, and make lasting contributions in Pennsylvania," he continued. "Our new transfer policy will enable community college graduates to take fuller advantage of these opportunities, benefiting students and the commonwealth for years to come."
All this correlates to a higher rate of student success for community college transfer students – and when you look at employment data, it's clear that continued investment in community colleges and this higher education pipeline is critical for Pennsylvania's vibrant future.
At least 80 percent of community college transfer students who graduate from a PASSHE university with a bachelor's degree are still employed in the Commonwealth three years after graduation. These alumni earn family-sustaining wages that are above median income. Ten years after graduation, 70 percent of these students are still working in Pennsylvania, contributing to a vibrant economy and prosperous communities.
The new policy will go into effect no later than Spring 2022, allowing even more community college transfer students to start the next step of their higher education journey at a Pennsylvania institution, stay in Pennsylvania after graduation and help facilitate flourishing tomorrow for the Commonwealth.