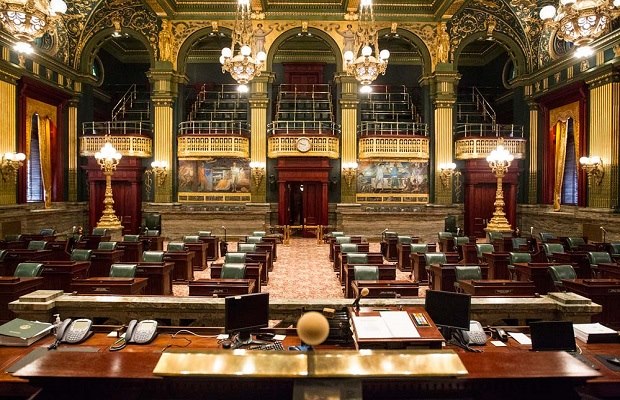 The Senate Education Committee will consider Senate Bill 83 (SB 83), on Tuesday, March 23, 2021 at 11:00 a.m. The bipartisan legislation establishes a Secondary Education Fire Training Pilot Program to provide secondary school students an opportunity to receive firefighter instruction that leads to Firefighter I certification. The program would be administered by the State Fire Commissioner.
Pennsylvania's community colleges have provided training for the Commonwealth's firefighters and emergency services personnel for decades, including programs for secondary school students in partnership with school districts and career and technical schools. These programs play an important role in developing a robust and highly qualified emergency services workforce for the Commonwealth. However additional support is needed to expand these programs on a statewide basis.
SB 83 – introduced by Sen. Brooks, and cosponsored by Sen. Muth, Sen. Martin, Sen. Scavello, Sen. Aument, Sen. Stefano, Sen. Judy Ward, Sen. Arnold, Sen. Tartaglione, Sen. Pittman, Sen. Baker, Sen. Regan, Sen. Costa and Sen. Kim Ward – creates a program that provides an opportunity for students to begin training for an emergency services career while still in high school.
"We applaud Sen. Brooks and the bill's cosponsors for their vision in supporting this important career pathway," said Elizabeth A. Bolden, president & CEO of the Pennsylania Commission for Community Colleges. "Community colleges are uniquely positioned and eager to work with policymakers and other partners to address the decline in the firefighter and EMS workforce in recent years."
Currently, Pennsylvania community colleges offer a range of career pathways for Pennsylvanians to enter emergency services fields. Programs exist at many colleges, including:
Community College of Allegheny County
Bucks County Community College
Butler County Community College
Community College of Beaver County
Delaware County Community College
HACC, Central Pennsylvania's Community College
Lehigh Carbon Community College
Luzerne County Community College
Westmoreland County Community College
More information on SB 83 can be found here. To watch live as the Senate Education Committee considers SB 83 on Tuesday, March 23 at 11:00 a.m., please click here.