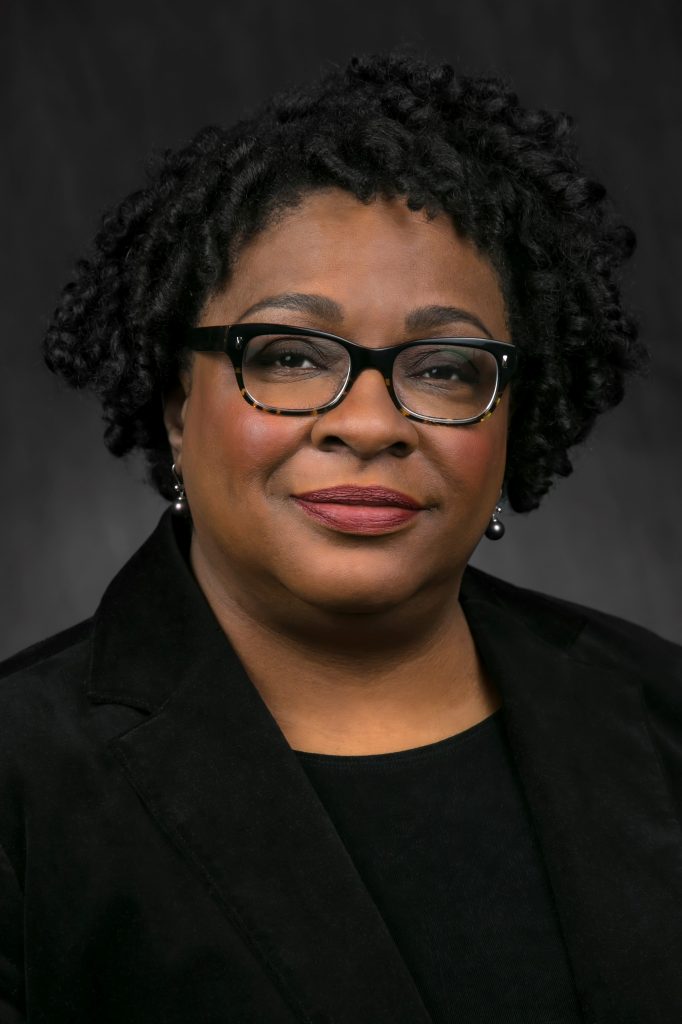 Sheila Ireland, Deputy Secretary of Workforce Development at the Pennsylvania Department of Labor & Industry and Community College of Philadelphia Trustee, recently shared her unique perspectives on leadership and the role of higher education in training the Commonwealth's workforce through a short question and answer session.
Q: How long have you served as a trustee for the Community College of Philadelphia? What inspired you to become involved?
A: I have served on the board of Community College of Philadelphia (CCP) for a little over three years. After graduating from high school, I initially attended a four-year university. Unfortunately, I concentrated on participating fully in all that college had to offer, with the exception of academics. I returned to my education journey by beginning at CCP. I credit the college for providing the space where I could get back on track, and it set the foundation for the three degrees I now hold. When the opportunity arose to rejoin the college as a board member, I was very happy to pay it forward.
Q: Why is higher education in Pennsylvania important to you?
A: I have devoted my career to connecting people seeking career opportunities to organizations seeking talent. I know beyond a shadow of a doubt that education, really lifelong learning, is the key to success — no matter what endeavor is your chosen focus. The burgeoning acceleration of technology has made the ability to learn and to learn quickly a critically essential skill. Our system of higher education provides the mechanism for Pennsylvanians to continually get the education and training that they will need to stay competitive in today's labor market.
Q: Including your current position as Deputy Secretary of Workforce Development at the Pennsylvania Department of Labor & Industry and others, what knowledge, background or perspective do you bring to your role as a community college trustee?
A: Because I have spent my career in human resources, training, organizational development, and then workforce development, I think I provide a unique perspective that converges the dichotomies of the employer perspective and the training service provider's perspective. I understand what business is looking for because I ran the hiring function. I also understand the world of training and workforce development, which means I understand the intricacies of getting people to learn both the new set of skills they are looking to acquire and the challenge of helping them succeed.
In my role as a trustee, I seek to bring that dual client perspective and focus to the Community College of Philadelphia.
Q: What do you believe are the biggest challenges facing community colleges in the Commonwealth?
A: The global pandemic has fundamentally shifted the foundations in education, workforce development and the labor market. Technology adoption has rapidly accelerated, and the skills needed to compete for family sustaining wages in the labor market are becoming increasingly complex. I believe the biggest challenge facing community colleges is growing the ability to rapidly adapt to these changes and leverage the real opportunities that are the silver lining of the space we currently find ourselves in. As Darwin warned us over 160 years ago, "Adapt or die."
Sheila Ireland Biography
In her previous position as executive director of the Office of Workforce Development for the City of Philadelphia, Sheila Ireland was charged with implementing Philadelphia's first citywide workforce development strategy, "Fueling Philadelphia's Talent Engine." This comprehensive plan leveraged the collaborative efforts of the city's business, labor, education and major nonprofits to create a career pathways system that fills the human capital needs of employers and creates job opportunities for Philadelphia's most vulnerable populations.
With more than 25 years of management experience, she has been responsible for the successful leadership of the human resources, training, organizational and workforce development functions in the nonprofit, health care, consulting, government and manufacturing fields. This includes her time as the deputy director of Workforce Development and Inclusion for Rebuild, the city of Philadelphia's $500M investment in infrastructure improvements to Philadelphia's park, libraries and recreation centers.
Previously, Ms. Ireland served as the vice president of Workforce Solutions at University City District (UCD). She was the founding director of West Philadelphia Skills Initiative (WPSI) and lead its growth to prominence as a national model for innovation and effectiveness in workforce development programming. She also launched UCD's first social venture, Green City Works, which defined the good jobs theory within the landscaping industry in Philadelphia.
Ms. Ireland earned an A.A.S. degree with Honors in Finance from Community College of Philadelphia, a B.B.A. in Human Resources from Temple University and a M.S. in Human Capital Development from La Salle University. She also holds a SPHR certification from the Society for Human Resource Management.