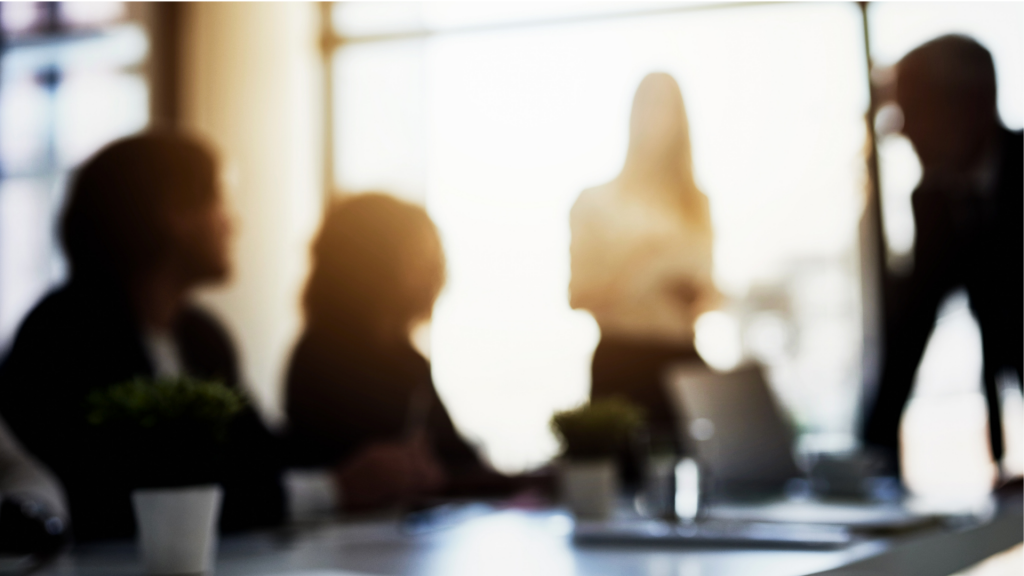 The Pennsylvania Commission for Community Colleges (PACCC) today announced the recently elected officers to the Executive Committee of its Board of Directors. The Executive Committee leads the PACCC Board of Directors in determining the statewide direction and policy interests of its member community colleges.
Executive Committee members serve two-year terms, which begin July 1, 2021. The following officers have been nominated and approved by the PACCC Board of Directors to the Executive Committee:
Chair, Executive Committee, PACCC Board of Directors
Mark Erickson, Ed.D.
President, Northampton Community College

Vice Chair, Executive Committee, PACCC Board of Directors
Tuesday Stanley, Ed.D.
President, Westmoreland County Community College

Secretary, Executive Committee, PACCC Board of Directors (Second Term)
Lynn Distasio, LPT
Chair, Board of Trustees, Luzerne County Community College

Treasurer, Executive Committee, PACCC Board of Directors
Marcel L. Groen
Treasurer, Board of Trustees, Montgomery County Community College
"These individuals are highly respected within their community, deeply invested in our mission, and profoundly dedicated to the success of Pennsylvania's 15 community colleges," said Elizabeth A. Bolden, president & CEO of the Pennsylvania Commission for Community Colleges. "As Executive Committee members, they will work with the Commission to ensure community colleges can increase the workforce readiness skills and educational attainment level of Pennsylvanians, as well as forge new and strengthen existing transfer partnerships with other postsecondary institutions."
Community colleges and their students and alumni add as much as $13.6 billion to the Commonwealth's economy, approximately two percent of the total gross state product. Last year, Pennsylvania community colleges served more than a quarter of a million students, who came from all 67 counties in the Commonwealth, as well as more low-income and first-time college students than any other sector of higher education. In 2019-2020, the colleges partnered with 1,811 local employers across the Commonwealth to provide $10.1M of customized training for more than 75,000 Pennsylvania workers, and trained another 12,705 through partnerships with WEDNetPA.
Mark Erickson, Ed.D. is currently serving as vice chair on the Executive Committee. His term concludes on June 30, 2021, when he will become chair of the Executive Committee. Dr. Erickson became the fourth president of Northampton Community College on July 1, 2012, driven by a strong belief that the most innovative, exciting and important work in higher education was – and is – taking place at the nation's community colleges.
A native of Nebraska, Dr. Erickson holds a bachelor's degree in American history from Princeton University and a master's degree in education from Harvard University. While earning his doctorate in educational leadership at Lehigh University, he received the Mathew W. Gaffney Award for Academic Excellence. He served in several important positions at Lehigh, including dean of students from 1990-1999, associate vice president and executive assistant to the president from 1999-2001, and vice president for administrative and government affairs from 2001-2005. From 2005-2012 he served as the president of Wittenberg University.
"Community colleges are vitally important to providing accessible higher education and workforce training in the state of Pennsylvania," said Erickson. "The Pennsylvania Commission for Community Colleges has long advocated that community colleges are not only essential to a healthy, vibrant economy, but they are often the only chance at higher education for many of the state's residents. I am looking forward to working with my colleagues and the Commission to ensure our students and the communities we serve are successful for years to come."
The incoming vice chair, Tuesday Stanley, Ed.D., began her tenure as the seventh president of Westmoreland County Community College July 1, 2014. During her presidency, Westmoreland opened its 73,500 square-foot Advanced Technology Center for workforce training and education in August 2014 at RIDC-Westmoreland in Mount Pleasant and the Westmoreland-Latrobe center in September 2015.
In 2019, Westmoreland completed Phase 1 of the renovation of Founders Hall, now known as the Student Achievement Center. The center includes a new learning commons and an expanded enrollment center where a student can go from application to registration all in the same space. The center also houses individual and group study spaces, a state-of-the-art event center, tech savvy library services and space for students to relax and socialize. Phase 3 was completed in 2021 following the celebration of 50 years of serving Westmoreland, Indiana and Fayette County students.
Dr. Stanley holds a doctorate of higher education management from the University of Pennsylvania, a master's degree in business administration from Lehigh University, and a bachelor's degree in advertising and communications from Purdue. She earned certification from the Harvard Graduate School of Education IEM program and the BMA School of Bank Marketing. She serves on the Boards of Directors of the Economic Growth Connection, Westmoreland-Fayette Workforce Development Board, Westmoreland Chamber of Commerce, and Westmoreland Cultural Trust, and is a member of the Westmoreland County Forum for Workforce Development.
"Students are at the heart of everything we do," said Stanley. "We strive every day to give them the opportunity to expand their education. We work to provide quality programs that lead to family sustaining jobs, while always offering support services to help them achieve their dreams. As a member of the Commission and a community college president, I look forward to continuing to work with the Commission so students obtain high demand, high wage careers in the workforce and are able to transfer seamlessly across the state of Pennsylvania into the university of their choice."
Beginning her second term as secretary on July 1, 2021, Lynn Distasio, LPT is currently chair of the Board of Trustees at Luzerne County Community College. Ms. Distasio co-founded PRO Rehabilitation Services in 1997, which specializes in delivering outpatient physical and occupational rehabilitation services. She began as a treating clinician and clinical manger with the company and was promoted to chief operating officer/clinical director in 2003.
She holds a Bachelor of Science degree in Physical Therapy from Temple University. In the community, Distasio has served as a board member of the Colleen Shea Children's Foundation since 2002 whose mission is to help serve the needs of children through charitable fund-raising and community service. She also recently accepted a board position with the American Heart Association serving the Luzerne and Lackawanna Counties and was appointed as chairwoman for the GO Red for Woman Experience for 2019.
"I am honored to be appointed as secretary for the PA Commission for Community Colleges Board of Directors," said Distasio. "I understand how important the community college is to the development of our community and I look forward to working with all trustees to support the Commission and its commitment to our students in keeping education in Pennsylvania affordable and accessible for all."
Incoming treasurer Marcel L. Groen is the treasurer of the Board of Trustees for Montgomery County Community College. He has served on the Board from 2010 to the present. He is a partner with Fox Rothschild, LLP and was a former partner and founder of Groen, Laveson, Goldberg and Rubenstone, LLC. He is a member of the Pennsylvania, Montgomery and Bucks County Bar Associations.
Groen has served as the Pennsylvania Democratic Chairman, 2015-17; Democratic National Committee member, 2009-2017; Montgomery County Democratic Chairman, 1994-2015; Vice Chairman of Beth Sholom Congregation Elkins Park and board member for last 21 years; former counsel to Delaware River Joint Toll Bridge Committee, 1992-2000; and Vice Chairman of the American Jewish Congress. Among his numerous community affiliations, Groen has served as former chair and founder of the Bucks County International Trade Council, member of the Pennsylvania Supreme Court Appellate Rules Committee and former counsel for Lower Bucks Chamber of Commerce. He holds a juris doctorate from Temple University School of Law.
"It is an honor to be appointed as treasurer for the PA Commission for Community Colleges Board of Directors," said Groen. "Community colleges play a significant role in the education and training of our workforce, particularly now as the economy begins to recover. I look forward to working with all trustees to support the Commission and its work."