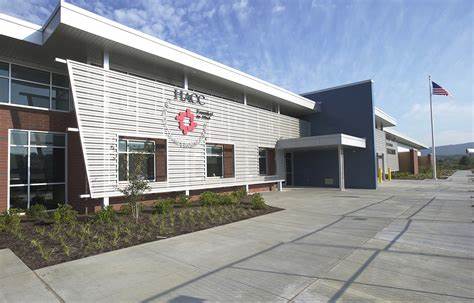 "Our public safety and emergency service workers have been heroes during the pandemic, helping our state and nation through this challenging time, and we need more people to enter these careers," said Pennsylvania Department of Labor & Industry Secretary Jennifer Berrier during a recent tour of the Senator John J. Shumaker Public Safety Center at HACC, Central Pennsylvania's Community College, which offers training for these vitally important careers.
Secretary Berrier continued, "These jobs offer good pay and benefits, and each person will know they're providing an incredibly important service to their community. Students can prepare at institutions like HACC, which provides the opportunity and flexibility to get the training they need to start their career."
These jobs – which were identified as High Priority Occupations (HPOs) for 2020 and are anticipated to appear again in the list for 2021 – are in demand by employers, provide good wages and stable employment for Pennsylvanians. Most also offer pathways up the career ladder to higher positions in the public safety sector.
Community colleges across the Commonwealth are training Pennsylvanians for HPOs, like those in the healthcare and emergency services fields. In fact, more than 75 percent of the credit programs offered by Pennsylvania community colleges align with HPOs identified by the Pennsylvania Department of Labor & Industry.
Most community colleges in Pennsylvania offer a firefighter, paramedic, EMT, or police training program, including:
Delaware County Community College
Luzerne County Community College
Northampton Community College
Pennsylvania Highlands Community College
Many community colleges partner with local organizations to ensure a pipeline of workers in the emergency services fields. For example, Lehigh Carbon Community College, in partnership with the Wawa Foundation, recently announced it will award scholarships to veterans and active service members for its Emergency Medical Technician (EMT) noncredit program.
Community colleges specialize in workforce development and employee training. In 2019-2020, the colleges partnered with 1,811 local employers across the Commonwealth to provide $10.1M of customized training for more than 75,000 Pennsylvania workers, including 12,705 individuals through partnerships with WEDNetPA. Through these workforce programs, community colleges play a vital role in educating the Commonwealth's emergency workers – like the approximately 10,000 public safety professionals trained at HACC each year.
"The graduates of these EMS, fire and law enforcement training programs provide the foundation for emergency services in our region and across Pennsylvania," said HACC Shumaker Public Safety Center Executive Director Robert "Bob" Stakem. "We are proud of the impact these individuals have had, not just during the pandemic, but on a daily basis – protecting, preserving and enhancing the lives of those in our local communities."