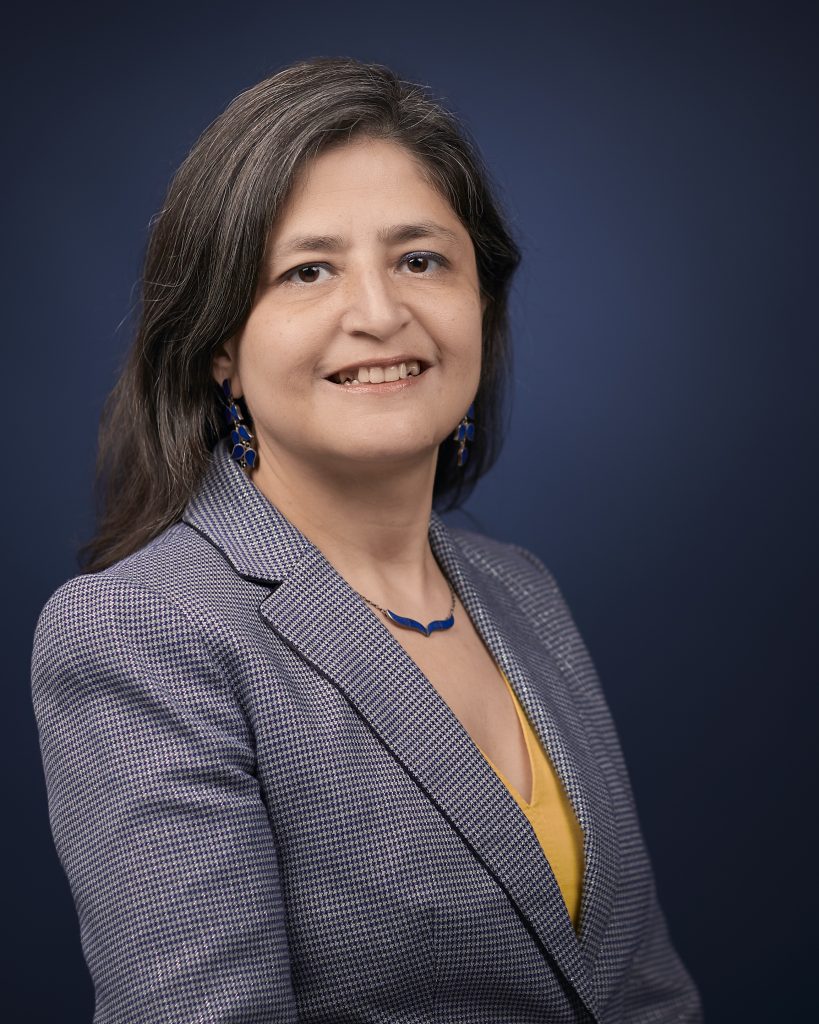 Education Secretary Noe Ortega announced the appointment of Tanya I. Garcia, Ph.D. as the new Deputy Secretary for the Office of Postsecondary and Higher Education (OPHE) at the Pennsylvania Department of Education (PDE) in November 2020. Dr. Garcia shares her perspective on higher education and community colleges in Pennsylvania below:
Q: What inspired you to take on your role as Acting Deputy Secretary and Commissioner for Postsecondary and Higher Education at the Pennsylvania Department of Education?
A: As a student-centered policy advocate with an equity mindset, I proudly accepted the opportunity to bring what I've gained from my prior experiences in state government, nonprofits, philanthropy, and research to Pennsylvania. I am honored to serve in this capacity alongside Education Secretary Dr. Noe Ortega.
Q: Why should Pennsylvanians seek postsecondary credentials?
A: The Georgetown University Center on Education and the Workforce projects that about seven in 10 jobs will require a postsecondary credential by 2025. In order to keep up with the dramatic changes across occupations and industries, employers have been relying on postsecondary institutions to help prepare, upskill, and reskill individuals for the jobs that define our modern knowledge and service economy. Whether it's postsecondary certificates, associate's degrees, bachelor's degrees, and above, more individuals are going to need postsecondary credentials in order to get a job — and this applies both nationally and in Pennsylvania.
Q: From your perspective, what role do community colleges play in Pennsylvania's higher education landscape?
A: Community colleges serve high school students, working learners, those who are parenting while working and learning, and reflect the racial, ethnic, socioeconomic, and geographic diversity that makes up the Keystone State. Community colleges open doors to economic opportunities.
Q: What are the current priorities of the Office of Postsecondary and Higher Education (or Administration) as they relate to community colleges and community college students?
A: OPHE's top priority is to support the Pennsylvania State Board of Education Council of Higher Education as it updates the Master Plan for Higher Education. This yearlong effort provides an opportunity for the postsecondary sector to learn from each other as we work together to increase postsecondary attainment across the commonwealth. Community colleges have much to contribute to this effort, including how to build and sustain partnerships with employers, make college more affordable, and help individuals transition into new careers.
Tanya I. Garcia, Ph.D. is Acting Deputy Secretary and Commissioner for Postsecondary and Higher Education at the Pennsylvania Department of Education. In this role, she oversees long-range planning for higher education in Pennsylvania, the implementation of statutory and regulatory responsibilities governing postsecondary education, and educator certification.
Before joining PDE, Dr. Garcia held various roles in state government, national nonprofits, and philanthropy where she dedicated her work to improving policies and practices for all students from high school to postsecondary to the workforce. A first-generation student, Dr. Garcia earned a B.A. in Philosophy and a B.S. in Biology at Florida International University. Her M.A. in Higher Education Administration is from The George Washington University. She earned a Ph.D. in Public Administration at American University.