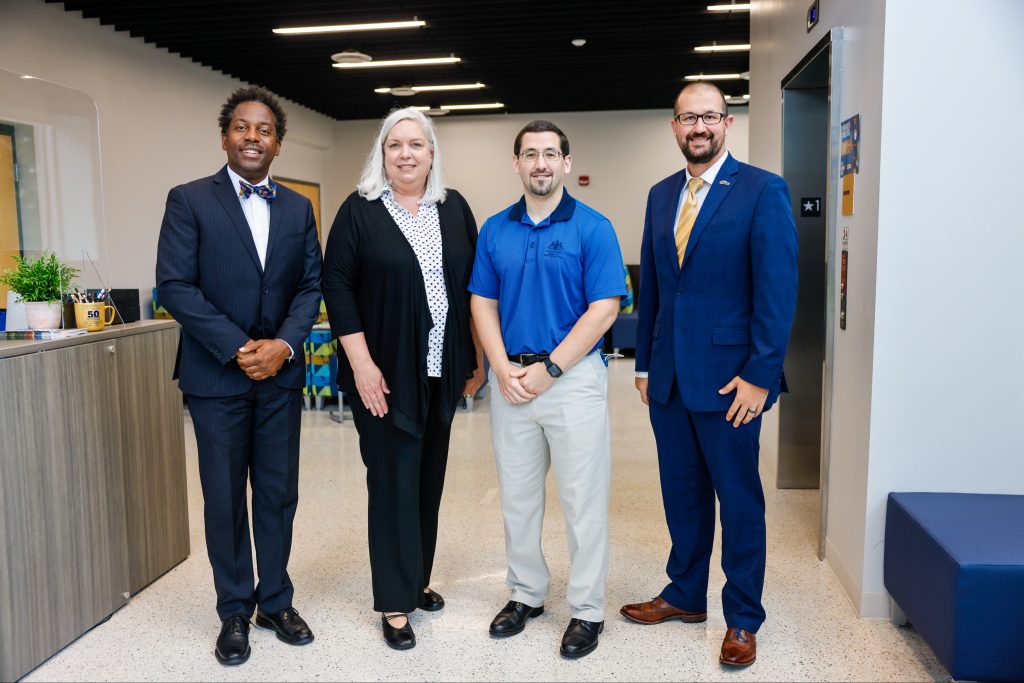 Rep. Jason Ortitay (R-46) recently visited the Community College of Beaver County (CCBC) to tour the Shell Center for Process Technology Education, which prepares students for careers in regional technology-driven fields in the petrochemical and manufacturing industries. The programs include training in the technology and equipment commonly used by the local industry.
During the visit, Rep. Ortitay also spoke with students who had participated in one of CCBC's High School Academies. The college-offered Academies provide high school students with high-impact educational experiences that prepare them for careers that address priority workforce needs. Students spend part of their day at their high school and part of their day at CCBC, enrolled in CCBC coursework.
Lauren Gordon from New Brighton High School is a second-year radiologic technology student who trained in the CCBC Health Academy. She said she appreciated the opportunity to get a head start on her career and feels fortunate not to have had to take on any student debt. She plans to stay in the region after graduation, as nearly all community college students do.
Similarly, Andrew McEachern, a Rochester High School graduate who attended CCBC's Criminal Justice Academy while still in high school, recently completed his associate degree in Criminal Justice. He commented that he was grateful for the opportunity to affirm his career interest and earn a college degree before entering the military. 
Rep. Ortitay said of the visit, "These students are on the cutting edge of our education system, where I believe we need to move further towards as a Commonwealth. It was an absolute honor to meet these two young ambitious students and hear their stories! The Community College of Beaver County is a postsecondary leader and has a program worth modeling in their High School Academies." 
In addition to health care and criminal justice, CCBC currently offers high school students the opportunity to participate in an aviation, STEM and the construction academies. An educator academy is scheduled to begin enrolling students in Fall 2022.
More information can be found here: https://www.ccbc.edu/high-school-academies. ​