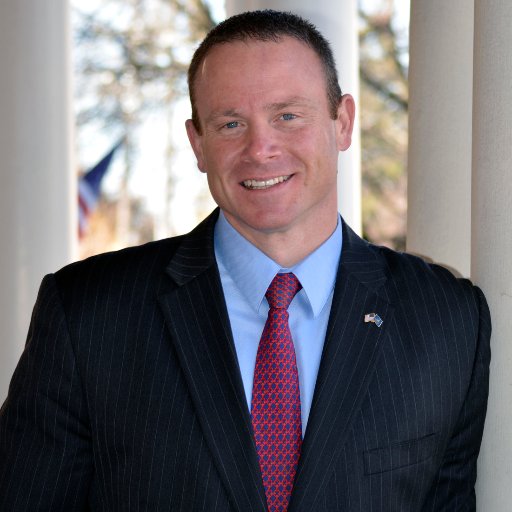 Sen. Scott Martin, chair of the Senate Education Committee, is a lifelong Lancaster County resident with deep roots in the community. He recently shared with the Commission his views on higher education, community college and dual enrollment.
Q: Why is higher education important to you and your fellow Pennsylvanians?
A: When a student decides to further their education or training beyond high school, they create opportunities for themselves and their family. Research tells us that there is a direct relationship between the level of education and one's income. We are fortunate in Pennsylvania to have significant diversity in higher education opportunities that provide a variety of options to meet individuals' needs and unique circumstances. As a Commonwealth, we have the responsibility to create an economic environment that attracts employers and entices graduates to stay in Pennsylvania through stable employment and competitive wages. This must remain a priority as we continue to work on growing our economy and a skilled workforce.
Q: How have community colleges enriched your life or the lives of those living in your district?
A: We are blessed to have the Lancaster Campus of HACC, Central Pennsylvania's Community College, (HACC) in our community. HACC provides a wide variety of courses of study, many of which allow for students to either directly enter the workforce or transition to other degree programs and graduate with new skills and higher wages. Community colleges around the Commonwealth are an important, affordable education option that allows people to attain family sustaining jobs.
Q: Dual enrollment has the potential to decrease the cost of higher education and reduce student debt. In addition to an above average rate of student debt in the Commonwealth, Pennsylvania is one of only two states that does not offer a statewide dual enrollment program. What are your thoughts on establishing a statewide dual enrollment program to curb higher education costs?
A: Over the past few decades, the cost of college has made higher education unattainable for many. Allowing high school students to enroll in a college level course is not only cost effective, it also provides students the opportunity to have a college learning experience while still contemplating their future goals. I believe that it is important for us to expand dual enrollment opportunities for students and that is why the Senate Education Committee moved related bills like Senate Bill 237 and Senate Bill 932 out of committee this past year. These bills allow for educational and opportunity tax credit scholarships to be used to pay for dual enrollment classes, and would permit charter schools, regional charter schools, cyber charter schools or area career and technical schools to enter into agreements with institutions of higher education for their students to be dually enrolled. We are also reviewing recently introduced Senate Bill 99, which would in part, require all school districts to establish dual enrollment agreements with at least one institution of higher education.
Sen. Scott Martin was elected to his first term representing the 13th Senatorial District in November 2016 and re-elected in 2020. Prior to his election to the state Senate, Sen. Martin served as a Lancaster County Commissioner. More information on Sen. Martin can be found here.