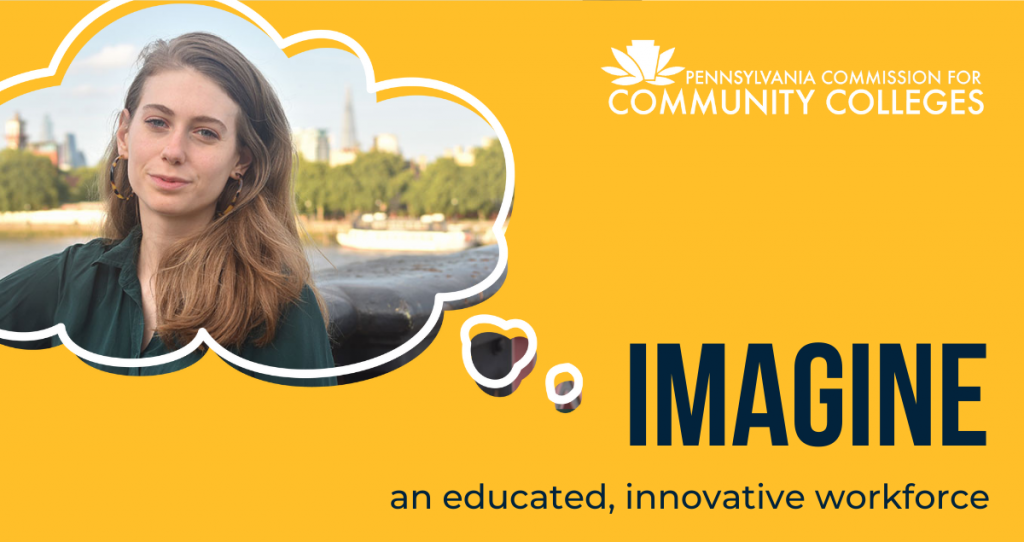 "I can't wait to bring my knowledge and skills back to Pennsylvania and the Philadelphia area," said Victoria Reeser, a Montgomery County Community College (MCCC) alumna who is currently working overseas after graduating with a master's degree from one of the most prestigious universities on the planet, the University of Cambridge. "I found my path at community college, and I wouldn't be where I am today without it."
Ms. Reeser now works for Economics for the Environment Consultancy (EFTEC), where she assesses environmental risk and the value of land and water to improve natural resource management. Established in 1992, EFTEC is a leader in its field, working across the world to apply environmental economics to public policy and business challenges. She's eager to bring her skills back to Pennsylvania and enrich the commonwealth.
"Nearby cities like New York and Washington D.C. have established international networks," she shared. "I want to bring more international networks back to Philadelphia in order to create more opportunities for growth for Pennsylvanians."
After graduating from MCCC with an associate degree in Liberal Studies, Ms. Reeser took a gap year then transferred to the University of Pennsylvania (Penn). During her time as an Ivy League student, she worked two jobs. She graduated summa cum laude from Penn in 2017 with a bachelor's degree. Ms. Reeser spent a year gaining experience in the international development field at CARE International, a global humanitarian agency, before deciding she wanted to earn her master's degree. She applied to many top schools and eventually chose Cambridge.
Despite her ambition and accomplishments, Ms. Reeser still adores her home community of Hatfield where her dad is a pastor, school bus driver and painter. As the oldest of three homeschooled siblings, she said starting at MCCC was a natural choice for her.
"I feel like I didn't know what I didn't know until I came to community college. I just embraced every opportunity that MCCC offered," Ms. Reeser concluded. "I am excited to come home and contribute to Pennsylvania using what I learned at community college and Cambridge."
Read more of Ms. Reeser's story here: https://www.mc3.edu/student-stories/2021/victoria-reeser.