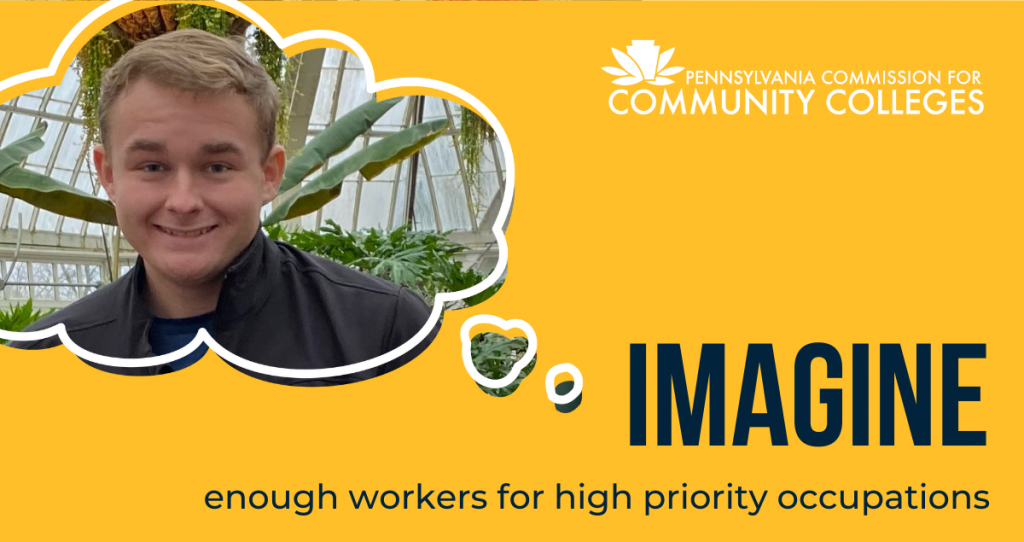 "Some of my friends who went to four-year colleges right out of high school already have $40,000 worth of debt," said Daulton Roth, a Business Administration major at Butler County Community College (BC3). "By starting at community college, I was able to find a path to an in-demand career here in Pennsylvania without taking out student loans. After I graduate from BC3 this spring, I plan to transfer to Duquesne University and become a Certified Public Accountant (CPA)."
Today, two-thirds of jobs require education or training beyond high school, and community colleges are proud to offer education and training that aligns with in-demand careers. Community college course offerings parallel careers identified as High Priority Occupations by the Pennsylvania Department of Labor & Industry, ensuring a well-trained workforce that meets industry demand. For example – in Butler County, where Mr. Roth resides – Accountants & Auditors (with a bachelor's degree) are on the 2021 High Priority Occupations list for the Tri-County Workforce Development Area through July 31.
Mr. Roth – who initially wanted to go to medical school, but soon discovered he didn't care for biology – was able to experiment with different fields and not feel like he was wasting money thanks to a scholarship from BC3. He believes it will make a huge difference in his future to earn a bachelor's degree without incurring too much student loan debt.
BC3's transfer program in Business Administration requires 10 courses that are within the curriculum of the college's career program in Accounting. Business Administration is also among the top five transfer or career programs by enrollment at BC3 this spring.
"Community college is a quality education. My sister also went to BC3 and we can both assure you that the coursework here is rigorous – and she transferred to Penn State!" Mr. Roth concluded. "Community colleges are essential to higher education in Pennsylvania – I'm grateful BC3 was here."