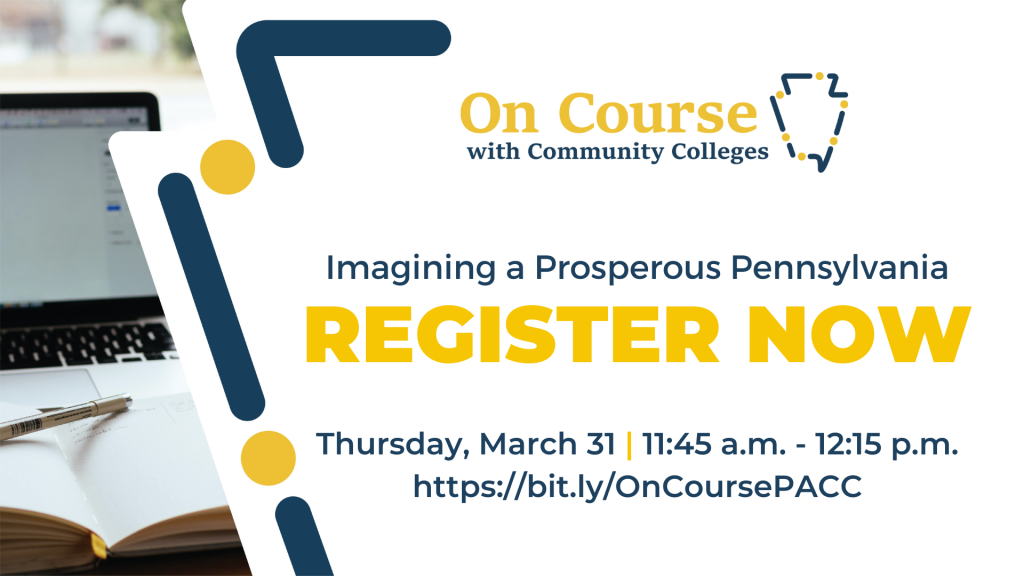 Updated April 1, 2022
While the Commonwealth is still grappling with disruptions caused by the COVID-19 pandemic, state leaders imagine a prosperous future for Pennsylvania – and believe community colleges have a significant role to play in getting us there.
During Community College Week we heard from two of those leaders – Rep. Jason Ortitay (R-46) and Rep. Joe Ciresi (D-146) – who discussed that vibrant future and the critical role of community colleges in Pennsylvania.
More about Our Panelists
Rep. Jason Ortitay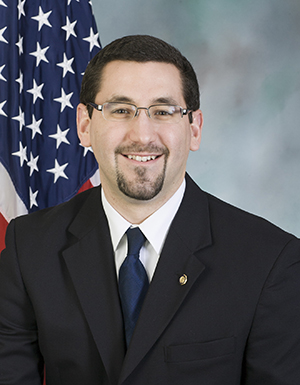 Boosting job creation, reforming the tax code, strengthening educational opportunities and solving local issues are top priorities for Representative Jason Ortitay.
In the current legislative session, Jason serves on four House committees: Education, Environmental Resources and Energy, Gaming Oversight, and State Government.
A native of Avella, Washington County, Jason graduated from Avella High School in 2002 and then earned his bachelor's degree in business administration from Robert Morris University in 2004. He earned his MBA at Stetson University in Florida in 2005 and then returned to Southwestern Pennsylvania to begin his career.
Jason worked in the banking industry for more than four years and has also been active in supporting the community. In 2012, he founded Jason's Cheesecake Company to aid local schools and other nonprofit organizations to raise money for their causes or functions. He also serves as a board member for the Heinz History Center.
Currently, Jason resides in Cecil Township, Washington County, with his wife, Amanda, and their daughter, Delaney.
The 46th Legislative District is made up of portions of Washington and Allegheny counties. In Washington County, the district includes Canton, Cecil, Mount Pleasant, Robinson and Smith townships and the boroughs of Burgettstown, McDonald (in both Washington and Allegheny counties) and Midway. In Allegheny County, the district includes Collier and South Fayette townships and the boroughs of Bridgeville, Heidelberg and Oakdale.
Rep. Joe Ciresi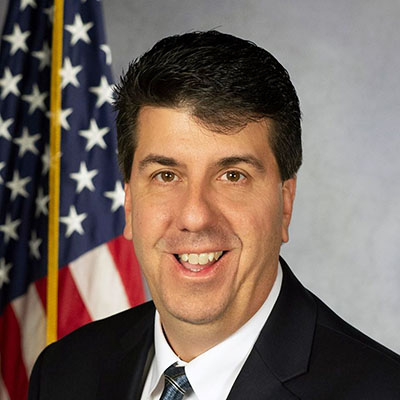 State Representative Joseph Ciresi was elected as the state representative for the 146th Legislative District in the commonwealth of Pennsylvania in November 2018.
Joe has been the director of sales and promotions for 16 years at the Kimmel Center for the Performing Arts. He also served 12 years on the Spring-Ford Area School Board, which included three years as president and three years as vice-president. During his tenure, Joe and the other board members reduced the school district's debt by over $125 million and moved the district into the top 2 percent out of Pennsylvania's 500 public school districts. The district also expanded the high school's Advanced Placement program and implemented the nation's first-of-its-kind Hybrid Learning Center. In 2012, Spring-Ford received the National Blue Ribbon Award — the first in the district's history.
Joe brings his wealth of business and community leadership experience to Harrisburg to fight for:
Fair funding for education that allocates state money based on actual need, which would result in millions of dollars more for every local school district, reducing property taxes, and improving educational outcomes for our children.
Property tax reform by rewriting the school code, removing mandates that don't provide any educational value, and passing along the savings to taxpayers. Through a combination of fair funding for education and reducing expenses through educational mandate reform, meaningful relief for property owners can be achieved.
A fight to restore passenger train service between Pottstown and Philadelphia.
Responsible government budgeting by working with members of both parties to reduce government inefficiency and waste, and finding reasonable new sources of revenue through passing a natural gas severance tax and closing corporate tax loopholes.
Commonsense gun reforms by expanding comprehensive background checks for all gun sales, joining neighboring states in passing an assault weapons ban, banning "bump stocks," requiring the reporting of lost or stolen firearms, ensuring that firearms at home are kept away from children, and closing loopholes to keep guns away from domestic violence offenders.
Joe is active in his community as a board member of the Trappe Community Music School, a steering committee member of the Steel River Theatre (where he also performs), and is board president of Petra Community Housing, a nonprofit organization that improves the availability of affordable housing. Joe also served for 11 years as a board member of the Western Montgomery Career and Technical Center, including three years as chairperson. The school provides opportunities for high school students to learn a trade or skill not offered at conventional four-year universities.
Born in Long Island, N.Y., Joe was the first in his family to attend college. He received his bachelor's degree from the University of Miami, where he met his wife. Joe and his wife, Pam, and son, Danny, live in Limerick Township.