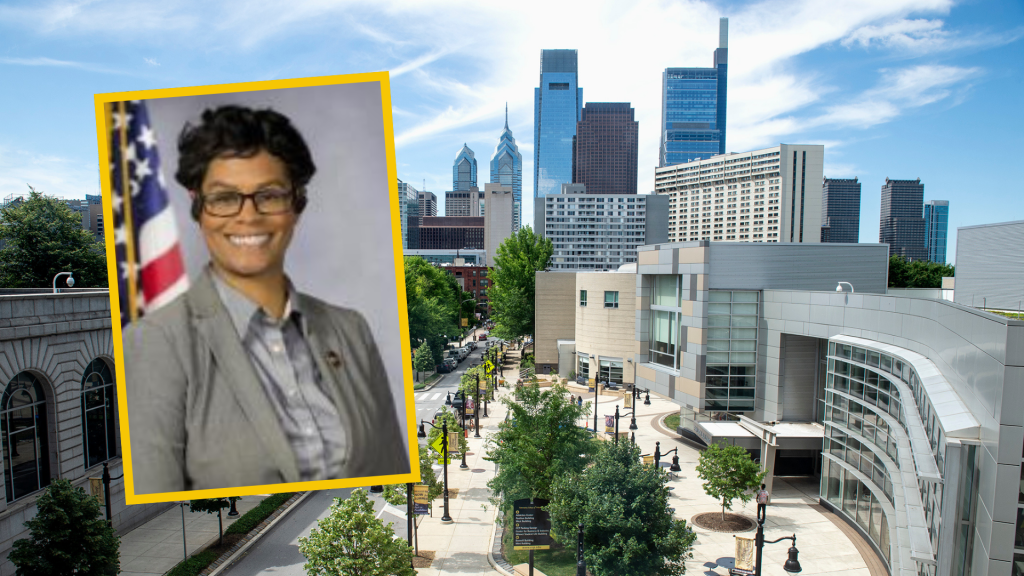 Rep. Morgan Cephas (D-192) was elected to serve her first term in the Pennsylvania House of Representatives in November 2016. As a lifelong public servant and native of West Philadelphia, Rep. Cephas has worked tirelessly to forge cross-sector collaborations and partnerships to solve some of the community's biggest challenges. Throughout her career, Rep. Cephas realized public safety, job security, access to quality education and healthcare were the key components to ensuring that a community can thrive. In the General Assembly, her priorities include expanding access to healthcare to improve health outcomes, increasing educational opportunities and career pipelines for youth and young adults, creating jobs through business incentives, and ensuring women and girls are a priority.
Rep. Cephas recently shared her perspective on community colleges and their critical role within the Commonwealth:
Q: Why is higher education important to you, your constituents, and your fellow Pennsylvanians?
Higher education is an essential part of the education continuum that can provide pathways out of poverty. Higher education is a tool for people of all ages that can contribute to one's success and long-term stability. It is something I strongly believe should be accessible to all who seek it to work towards career readiness and advancement.
Q: As a member of the Labor & Industry Committee, you understand how important workforce pathways are to Pennsylvanians and the Commonwealth's economy. From your perspective, what role do community colleges play in training, upskilling, and educating workers for in demand, family-sustaining careers?
Community colleges play an integral role in the workforce pathway space. There is an opportunity for these institutions to offer valuable training, skills, and education in an affordable way – making community college attendance more attainable than other institutions, for many community members. Community colleges also tend to offer flexible options for students of different education levels to access the training and education they provide – new students, returning students and career professionals alike. Community colleges should be supported in their work in this space because they have an essential role here.
Q: How have community colleges – perhaps, specifically the Community College of Philadelphia (CCP) – enriched your life or the lives of those living in your district?
Like all or most community colleges, CCP has helped to make continued education a reality for many area residents. I know people personally who were able to keep education costs down by starting at CCP including both of my parents, who went on to continue their education at four-year institutions and eventually gain long-term employment, family-sustaining careers.
CCP offers an array of opportunities for continued education, including certificates and classes that people can take individually. Through partnerships, CCP provides opportunities on both ends of the spectrum, including opportunities for high school students in Philadelphia to start their higher education and careers, as well as for those looking to apply credits and degrees to their ongoing four-year degree programs.
Q: What do you believe are the biggest challenges facing community colleges in the Commonwealth?
Funding is always a top challenge. Enrollment can also be a challenge for community colleges, especially when you consider the options across Pennsylvania. Helping people understand the great benefits offered by community colleges is key.
Q: Dual enrollment has the potential to decrease the cost of higher education and reduce student debt. In addition to an above average rate of student debt in the Commonwealth, Pennsylvania is one of only two states that does not offer a statewide dual enrollment program. What are your thoughts on establishing a statewide dual enrollment program to curb higher education costs?
I am committed to advocating for the restoration of a statewide dual enrollment program. Knowing the lasting impacts that student-loan debt can incur, I am also a fan of exploring as many options available to help curb the costs of higher education.
Q: Knowing that Pennsylvanians could save $20,000 on the cost of higher education by starting at a community college, what advice might you offer students in your district on exploring postsecondary transfer options, particularly to state system universities?
I would advise students to explore their options given their financial reality. In my experience, cost is one of the top determining factors for students when deciding on where to attend school. I would certainly recommend that students consider the benefits of dual enrollment and transfer options especially at schools they are already interested in. Maybe one university is their top choice, but maybe they start at a community college while still getting a chance to experience the university.
Q: How would it impact your constituents and Philadelphia in general if there was no local community college?
If there was no local community college, I think Philadelphia would be out of a valuable education hub for learners of all ages. The Community College of Philadelphia is a partner beyond higher education, and they play an integral role in the local community.
Q: CCP, along with several other Pennsylvania community colleges, are part of the Collegiate Consortium for Workforce & Economic Development, which provides a comprehensive, coordinated approach to developing a highly skilled workforce for the region. How have you seen this partnership benefit local businesses, such as the maritime industry?
As a member of the Pennsylvania Workforce Development Board, I have participated in numerous discussions with business leaders from across the Commonwealth who expressed concern about the ability to access a talented workforce. I am a firm believer in strategic partnerships like the Collegiate Consortium for Workforce and Economic Development to assist the business community in developing their existing and future workforce without being burdened with significant training expenses.
Q: Anything else you'd like to add or share related to community colleges in Pennsylvania?
The community college sector in Pennsylvania is truly an asset for working families interested in moving across the economic spectrum. Both of my parents are proud graduates of the Community College of Philadelphia who went on to graduate from the University of Pennsylvania and Saint Joseph University without being buried in debt. As a direct result, they were able to raise and educate four daughters while simultaneously moving into the middle class.
A full biography for Rep. Cephas is available here.