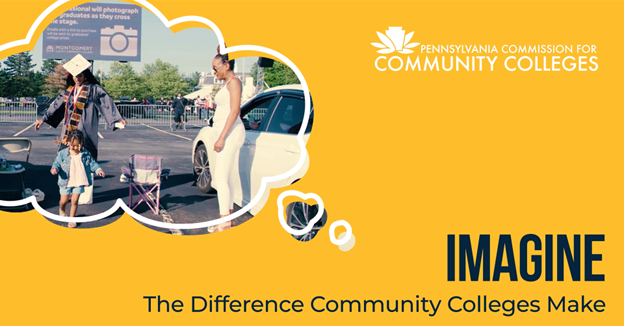 Clintaysha Hampton, a Spring 2022 graduate of Montgomery County Community College, recently shared her journey of finding a workforce pathway to a career in the healthcare field. After several tries at college, she found the affordable, accessible higher education offered by community college was the best fit for her as a working mother.
Pennsylvania is in desperate need of healthcare professionals. Hospitals are reporting record staff vacancies. Patients are waiting hours, sometimes days, for beds due to staff shortages.
Community college programs provide a way out of this crisis. Pennsylvania's 15 community colleges educate and train nearly a quarter of a million students annually including critically needed nurses and healthcare professionals, granting over 75 percent of nursing associate degrees in the Commonwealth.
"I don't know what I would have done without Montgomery County Community College," says Ms. Hampton in the video. "There's so many resources here; there's even daycare."