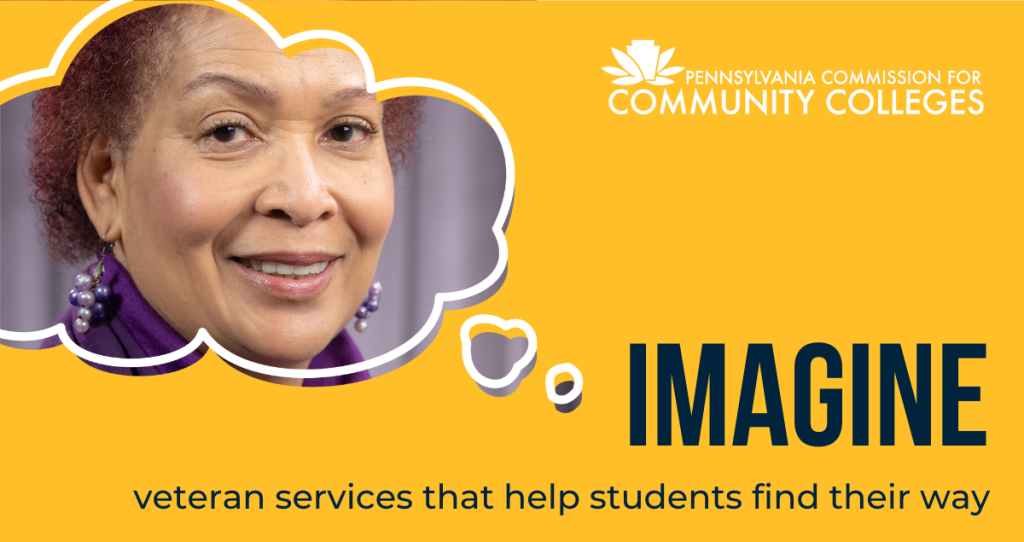 "I wanted my child to be proud of me, and I didn't know how to make that happen. So I came to HACC," said La-Verna Fountain, an army veteran and alumna of HACC, Central Pennsylvania's Community College, while recounting her experience with a professor whose belief in her helped change her life. "I went on to become a vice president at Columbia University. My experience is not unusual. HACC is a great place to find yourself and become the individual you dream of being."
Ms. Fountain is just one former servicemember who has had her life changed by a Pennsylvania community college, which collectively served nearly 4,500 veterans in 2020-21. These are students like Gary Laabs, a HACC alumnus, a retired lieutenant colonel in the United States Army, and a retired vice president of Human Resources at UTZ Quality Foods. When he retired from the army, he needed a job, and he found the training and education he needed to support his family – including four kids – with a career in the medical field at a Pennsylvania community college.
"What got me the exposure to HACC, was the training and education that [the college] was providing to our employees at UTZ Quality Foods," he said in a video. "While I was working at UTZ, I went on medical missions overseas as general helper, and I always wanted to do more. I realized that if I qualified for clinicals at HACC, I could be an RN in two years."
While Mr. Laabs was working as a nurse at Hanover Hospital, he was invited to serve on the HACC Foundation Board. He considered it a way to give back to a community college that had done so much for him, and continues to still do so much for its students and the community.
Pennsylvania community colleges recognize the sacrifice of those who have served in any branch of the United States Armed Forces and are honored to serve those who have served our country.
Veterans, servicemembers, survivors, and spouses or dependents of a veteran may be eligible for veterans' educational benefits to help achieve educational goals. Many community colleges offer an office or resource center dedicated to services for veterans on their campuses where veterans, servicemembers, spouses or dependents can receive assistance with their transition to college life, learn about educational benefits and work-study opportunities, or meet with other veterans. The departments also provide referrals for campus and community services for veterans. At some colleges, veterans can receive college credit for some of their military training, including basic training.
Specific military and veteran services vary by community college. Please click on a link in the list of offerings and designations below to learn more about a college or program.