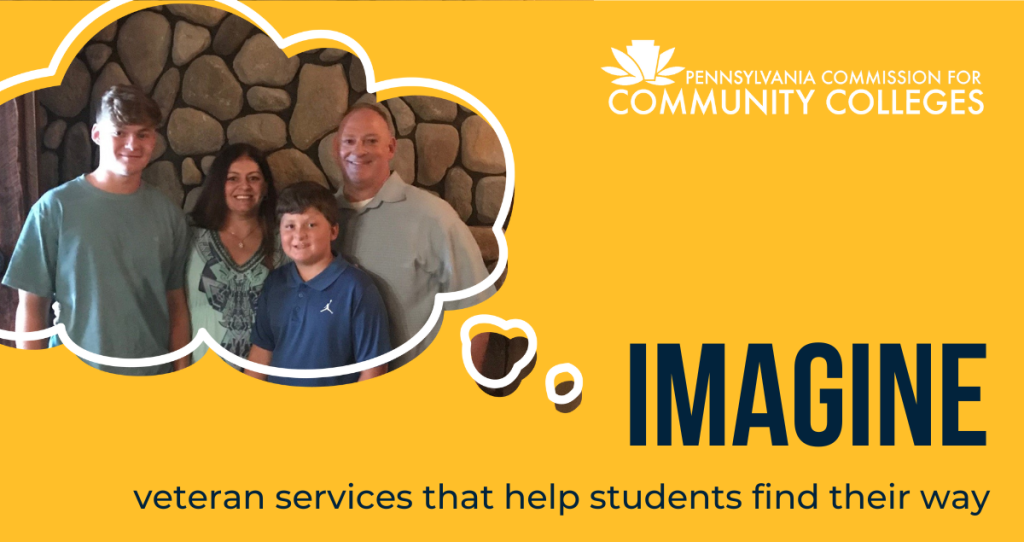 "I'm a mother of three, a wife, a veteran, and I've worked as an LPN for the last 25 years," said Maria Cwalinski, a non-traditional Luzerne County Community College (Luzerne) student who plans to graduate with a degree in Nursing in May 2023. "Life got in the way of college, but when I finally went back to get my RN last year, I chose community college because of the personal attention, smaller class sizes and their outstanding NCLEX pass rate."
Per the Pennsylvania State Board of Nursing, in 2021, pass rates for first-time NCLEX-RN test takers graduating from Luzerne was 95.12 percent, which exceeds the national average of 78.78 percent for ADN (Associate Degree Nursing) programs. Based on the percentage of graduates passing the NCLEX-RN for 2021, the National Council of State Boards of Nursing (NCSBN) ranks Luzerne's nursing program in the top 15 percent of local nursing programs. Nationally, Luzerne's nursing program is ranked in the top 10 percent of associate degree nursing programs and in the top 13 percent of all nursing programs, including those that offer a bachelor's degree.
Ms. Cwalinski said she's most excited to have a degree because it will give her more opportunities in her career, including specialties. She has been a hospice nurse for 11 years and says she felt called to the profession after she lost both of her parents to lung cancer when they were in their 50s.
In addition to her full-time career, she is also a full-time mother and student – and says she is proud to be able to show her children that anything is possible at any age.
"Balancing everything is hard, and I'm also paying out of pocket for my education. I'm not young, but I get to show my kids that you can do anything you want in life. I'm living proof, thanks in part to community college," shared Ms. Cwalinski. "My goal is to go on to earn my master's and become a nurse practitioner here in Pennsylvania."
Pennsylvania community colleges recognize the sacrifice of those who have served in any branch of the United States Armed Forces and are honored to assist those who have served our country.
Veterans, servicemembers, survivors, and spouses or dependents of a veteran may be eligible for veterans' educational benefits to help achieve educational goals. Many community colleges offer an office or resource center dedicated to services for veterans on their campuses where veterans, servicemembers, spouses or dependents can receive assistance with their transition to college life, learn about educational benefits and work-study opportunities, or meet with other veterans. The departments also provide referrals for campus and community services for veterans. At some colleges, veterans can receive college credit for some of their military training, including basic training.
Specific military and veteran services vary by community college. Please click on a link in the list of offerings and designations below to learn more about a college or program.