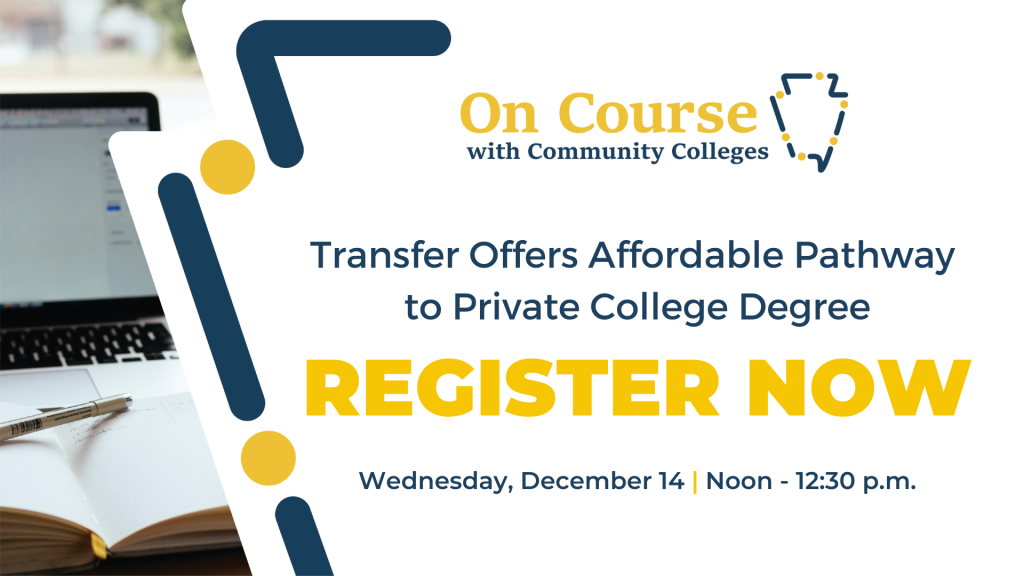 "On Course with Community Colleges: Transfer Offers Affordable Pathway to Private College Degree"
Wednesday, December 14 | Noon – 12:30 p.m.
Attendees are invited to submit questions for panelists during the live discussion.
Each year, thousands of Pennsylvanians enroll in a community college with plans to transfer to a four-year college or university to complete their bachelor's degree. These students are highly motivated, high-achieving and contribute to the social and cultural diversity of the institutions they attend. Pennsylvania community college transfer students also continue – persist in or complete their program of study – at a higher rate than non-transfer students.
That's why private colleges and universities across the Commonwealth are eager to work with Pennsylvania community colleges to create customized, seamless pathways to an affordable private postsecondary education.
Please join us Wednesday, December 14 from noon to 12:30 p.m. to hear how well community college alumni are performing at these top tier institutions, and the value in bringing these students to private colleges or universities. Panelists Caro Mercado, M.S., Associate Dean for Admissions & Director of Partnerships at Bucknell University; Meredith Goldsmith, Chief Strategy & Innovation Officer and professor of English at Ursinus College; and Miles Noecker, Montgomery County Community College alumnus and current undergrad, will discuss their experience during this half hour webinar.
More about Our Panelists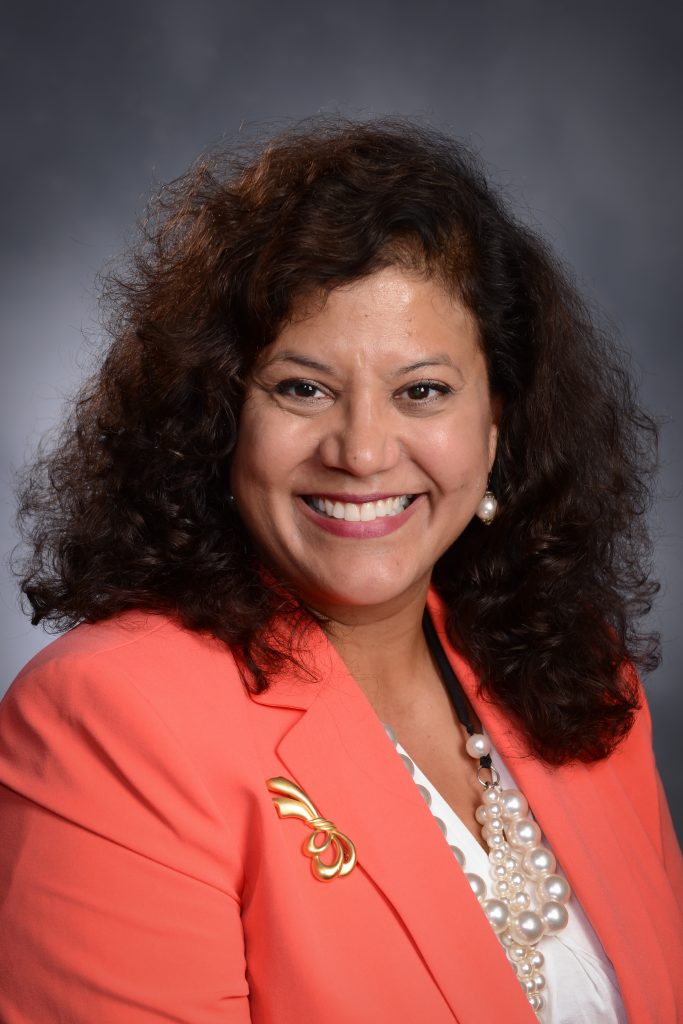 Caro Mercado, M.S.
Associate Dean for Admissions & Director of Partnerships | Bucknell University
As Associate Director for Admissions and the Director of Partnerships, Caro oversees admissions for all incoming transfer students and is the point person for the campus partnership programs which includes Bucknell's 3-city Posse Program and the Bucknell Community College Scholars Program. She also is part of the Admissions Senior Leadership team and assists with the enrollment management for all incoming students. Caro is a graduate from the State University of New York at Albany with a Bachelor of Arts in Psychology and Master of Science in Rehabilitation Counseling. She attended the University of Maryland for her doctoral program in Counselor Education and Supervision. Prior to coming to Bucknell, she served as the Dean of First-Year Students and Director of First-Year Programs at Susquehanna University. She has worked in higher education for close to 30 years and has worked at Northeastern University in Boston, University of Maryland, College Park and the State University of New York at Albany. She joined Bucknell in August 2016 as the Bucknell Community College Scholars Program (BCCSP) Director. Her greatest desire is to continue the legacy of programs such as the BCCSP in affording access and opportunities to exceptional community college students in their completion of their higher education and success at Bucknell.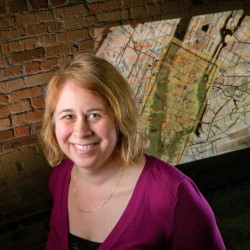 Meredith Goldsmith
Chief Strategy & Innovation Officer, Professor of English | Ursinus College
Meredith Goldsmith is Chief Strategy & Innovation Officer and professor of English at Ursinus College, where she has also served as founding director of the Teaching & Learning Institute, Assistant Dean, and Associate Dean. She oversees the strategic planning process for Every Student's Success, and is dedicated to creating equitable opportunities for all students, including transfer and community college students.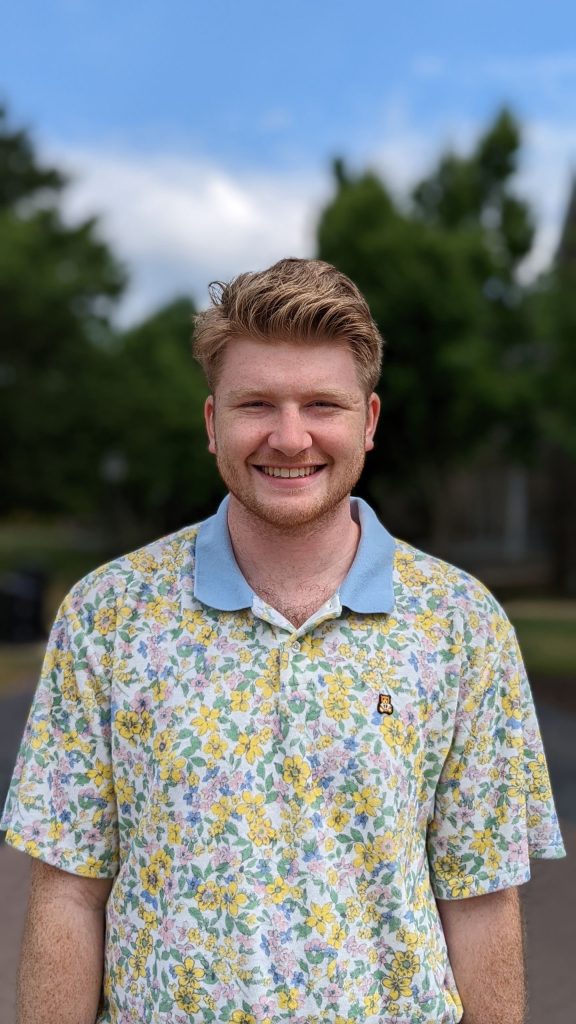 Miles Noecker
Alumnus | Montgomery County Community College
Miles Noecker is a senior at Ursinus College graduating this fall. He is an English major with minors in Theater and Politics. He is from Phoenixville, PA. At Ursinus, he has been a part of several Ursinus College Theater productions as an actor and director, guided tours as a Gold Ambassador, and committed to international service as a Melrose Fellow. He has also served as the Vice President of the Pre-Law Society, the President of Ursinus Democrats, the Poetry Section Editor and Senior Reader for The Lantern literary magazine, and the Fundraising Chair for the gender-inclusive Delta Pi Sigma fraternity. He transferred from Montgomery County Community College (Montco) after earning an associate degree in Liberal Studies in Spring 2020. At Montco, he immersed himself in theater and creative writing, which carried over to many of his interests at Ursinus. After graduation, he plans join the next cohort of FEMAcorps when it embarks later in 2023.