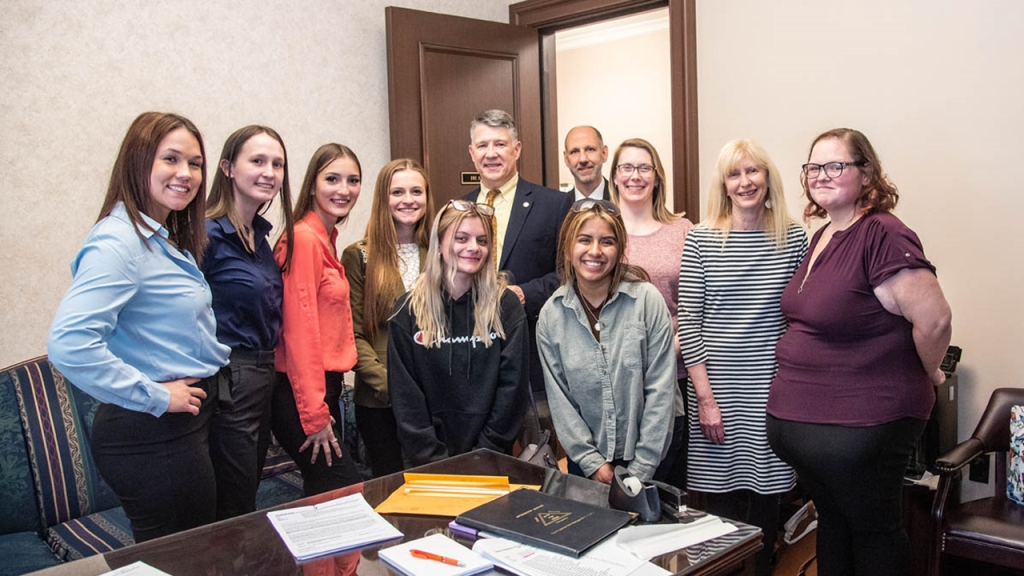 Rep. Jim Haddock was elected to the Pennsylvania House of Representatives in 2022 to serve residents of the 118th Legislative District of Luzerne and Lackawanna counties.
Previously, Rep. Haddock served as clerk of courts and prothonotary manager in Luzerne County. He also worked in banking for over 25 years. For eight years, he was mayor of Avoca, presiding over an era of economic and financial progress without a tax increase. Prior to that, he served as a Pittston Area Board of Education member and is also owner of Haddock Rentals, serving the Greater Pittston area for over 35 years.
Haddock graduated from the Pennsylvania Bankers Association's Advance School of Banking at Bucknell University and Wilkes-Barre Vo-Tech and attended Luzerne County Community College.
As one of more than 50 freshman lawmakers sworn into office this year, what are your priorities as you enter your first term?
Being part of the largest class in the history of the House, one of my priorities is to learn from the vast diversity of the freshman class. In our first seven months, I have learned a lot from our backgrounds – ethnic, social, geographic, business, educational and political – and I feed off this. We refer to ourselves as emerging leaders, not to be braggadocios but more to send a message of change to the status quo in Harrisburg. Working together we have helped make changes to the sexual harassment policy for House members and made changes in the structure of and assignment to committees.
Pennsylvania community colleges serve more than 230,000 students making them the largest provider of postsecondary education in the state. As someone who attended Luzerne County Community College, how would you describe your community college experience?
To help my mother out financially with things at home, I could not afford the expense of college right out of high school, so I entered the workforce. My employer saw potential in me and encouraged me to take up college courses at night to help advance in my career. The community college system gave me affordable, flexible scheduling that enabled me to get the necessary courses for me to advance in the workforce. At the time, I attended off-campus classroom facilities at night in leased spaces. Today, community college off-campus locations are usually dedicated classroom facilities making the experience even more welcoming and more advantageous for learning. This is a credit to the community colleges.
What role do you see community colleges having in education and workforce development in the Commonwealth?
Integral to the economic vitality of Northeast Pennsylvania, Luzerne County Community College (LCCC) offers over 50 industry-focused programs that prepare students for fulfilling careers. Over 80% of LCCC graduates obtain highly skilled jobs that meet regional workforce needs. Over 100 employers partner with LCCC because of the quality of educational programs and training offerings that can be tailored to a broad range of students at over 30 instructional sites and online. LCCC and Pennsylvania's other community colleges bring tremendous value not only to education but to workforce development.
The views and opinions expressed by the legislator are solely that of the legislator and may not reflect the views, opinions, policies or position of the Pennsylvania Commission for Community Colleges or its member institutions.