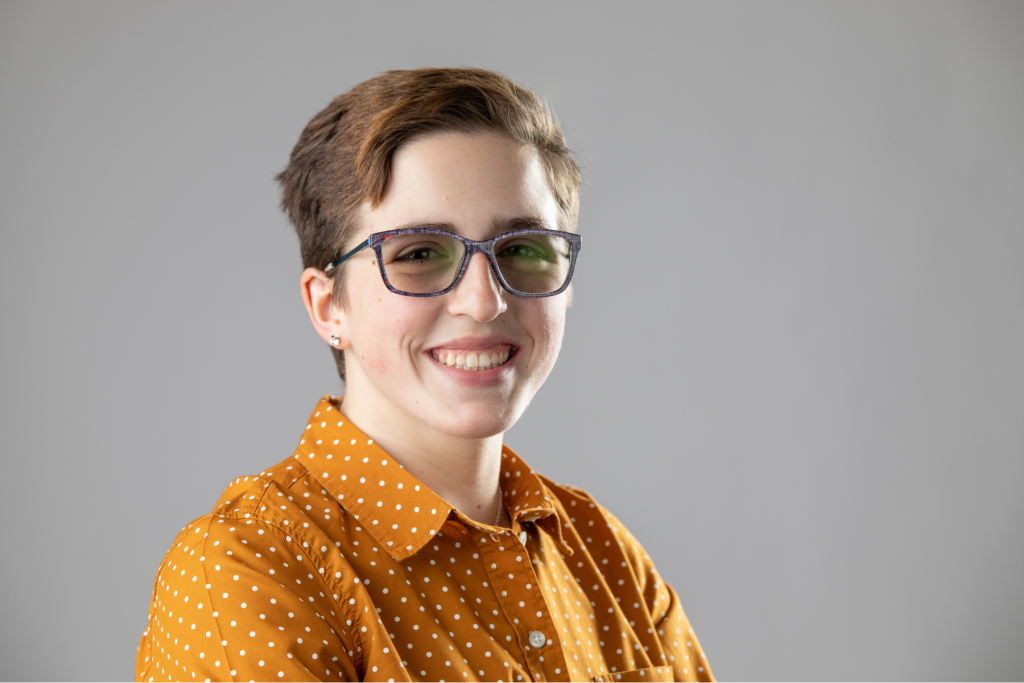 Sarah Polachek has been taking online classes since she enrolled in cyber school during middle school. Her father is a pilot, so the distance learning approach to education made sense for her and her family because it gave them the ability to travel with him.
While considering postsecondary education, it was only natural that Ms. Polachek gravitated to the online format with which she was familiar. She chose the Community College of Allegheny County (CCAC) and began pursuing an associate degree.
"I was living in Washington County, so I took all my CCAC classes online," she explained. "It was my most affordable option for higher education and the flexibility of online classes has given me time to pursue my photography business.
"Since I wasn't sure what I wanted to do as a career, I was cautious about taking on too much student debt. The format, the college, the learning experience – it all worked for me and I graduated with a degree in psychology in May of 2019," she said.
Following an internship with a social media marketing company, Ms. Polachek became interested in graphic design and videography, but knew she needed more training to refine her skill set. She decided to pursue a bachelor's degree and found that all 64 of the credits she earned at CCAC would transfer seamlessly to Southern New Hampshire University (SNHU).
She started in their graphic design program in January 2020 and, as a community college graduate, receives a 10 percent tuition reduction thanks to a recent agreement between SNHU and all 14 Pennsylvania community colleges.
Under the agreement, alumni of Pennsylvania community colleges can transfer up to 90 credits to SNHU and complete their bachelor's degree online with a tuition reduction. Of the 90 credits that may be transferred toward an online bachelor's degree with SNHU, applicable military training is considered. The partnership between Pennsylvania's community colleges and SNHU represents the only statewide articulation agreement of its kind in the Commonwealth.
"I'm attending college full-time and working 25-30 hours a week; the online format offered by SNHU gives me the flexibility I need to be a successful student," Ms. Polachek said. "The ten percent tuition reduction also makes a significant difference in college affordability. I did the math and I'm saving about $100 a month – that's the cost of a textbook!"
She said she was paired with a great advisor who figured out exactly how everything transferred.
"The transfer process was so smooth," shared Ms. Polachek. "Some of the transfer resources out there are complicated, but SNHU made it easy and affordable for me to finish my degree. I'm excited about breaking into the field and doing what I love."
Ms. Polachek added that, because she's enrolled in an online program, her education hasn't been disrupted by the rapid spread of COVID-19.
"It has been nice to not have to worry how the pandemic may affect my classes," she said. "I like knowing I'm still on track; it gives me peace of mind. My SNHU classes have been a constant I can count on, even in the face of so much uncertainty."