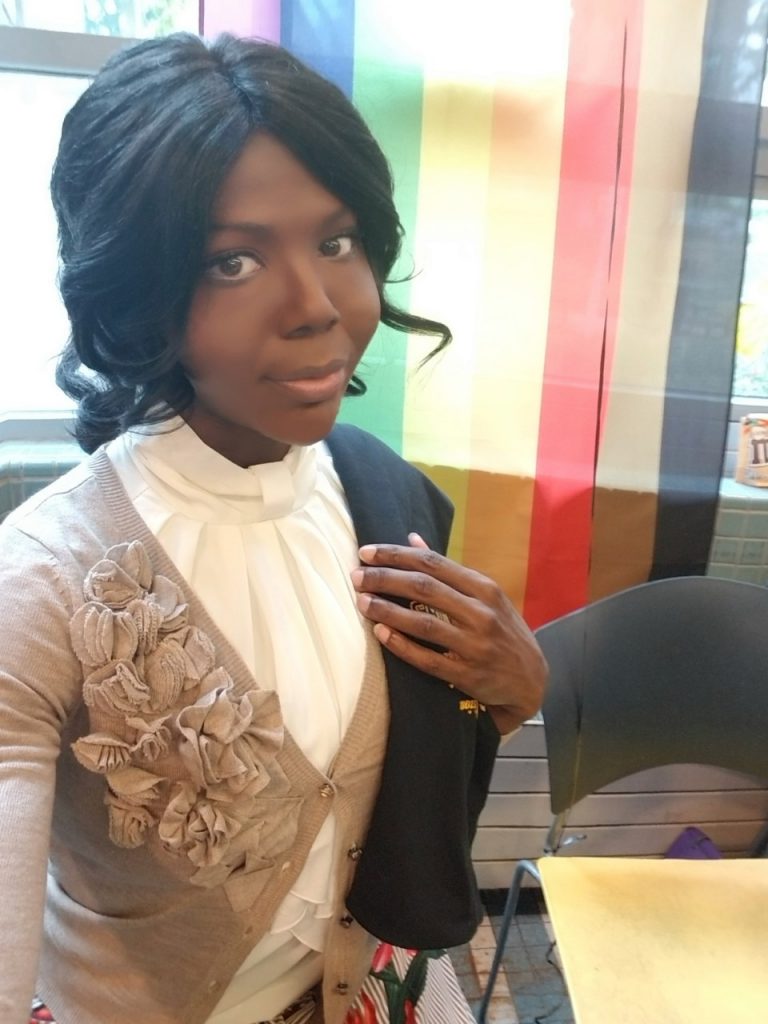 Kendall Stephens, Community College of Philadelphia (CCP) student and LGBTQ+ advocate, was recently named a member of the 26th Annual All-Pennsylvania Academic Team and honored as the 2020 Coca-Cola New Century Transfer Scholar for the Commonwealth.
The Academic Team recognizes an exceptional group of community college students who have achieved academic excellence and demonstrated a commitment to their colleges and communities. Students receiving the highest All-USA Community College Team application scores in each state are named Coca-Cola New Century Transfer Scholar.
"As a transwoman of color born into poverty, I believe that your moments of greatest struggle and adversity both test and define you," Ms. Stephens said. "One of my earliest challenges came when I was 18, graduating from high school with college on the horizon, and I recognized that my gender identity didn't match my birth gender.
"I lost many opportunities because I chose to live my truth," she continued. "Thankfully, I am now receiving a world-class education at CCP with the support of administrators, faculty, and fellow students. Looking forward to my next step at Temple University, I am eager to expand my LGBTQ+ advocacy efforts in a new space."
After declaring her gender identity ten years ago, Ms. Stephens was forced into homelessness. She enrolled at the Community College of Philadelphia and was excelling academically when a traumatic event prompted her to withdraw.
That could have been the end of her educational journey, but Ms. Stephens persisted. In 2018 – after she helped the college develop its non-binary mascot, Roary the Lion – she re-enrolled and found the support and acceptance she deserved. Now Ms. Stephens is a member of Phi Theta Kappa Honor Society, President of the college's LGBTQ+ Club and a top academic performer.
She praises CCP for actively addressing barriers to student learning such as access to childcare, lack of transportation and food or housing insecurity.
"I've used those services!" she shared, referring to the food vouchers and transportation assistance offered through CCP. "I'm glad that they were available; at times, they were the reason I was able to continue my education."
Among other honors, Ms. Stephens was also the recipient of the 2020 Achieving the Dream scholarship. She says she strongly believes in the value of community college education and completion.
"Community college – specifically the Community College of Philadelphia – was greatly invested in my educational aspirations. That made me a huge supporter of the quality, affordable education they offer," she explained. "People who experience systemic oppression feel invisible; CCP made me feel visible. For me, the college was a test to see if kindness would prevail in the face of bigotry. The students, faculty and staff at CCP triumphantly rose to the occasion and passed the test."
Ms. Stephens plans to transfer to Temple University in the fall of 2020. One of her goals is to ensure the institution has safe spaces for marginalized and disenfranchised students.
"There are still too many people suffering, living in silence and shame, perhaps considering suicide," Ms. Stephens said. "I encourage these individuals to seek out safe spaces. My saving grace was the William Way LGBT Community Center. I now co-facilitate one of their support groups and hope to bring their atmosphere of inclusive acceptance to more individuals. I feel that's my calling."