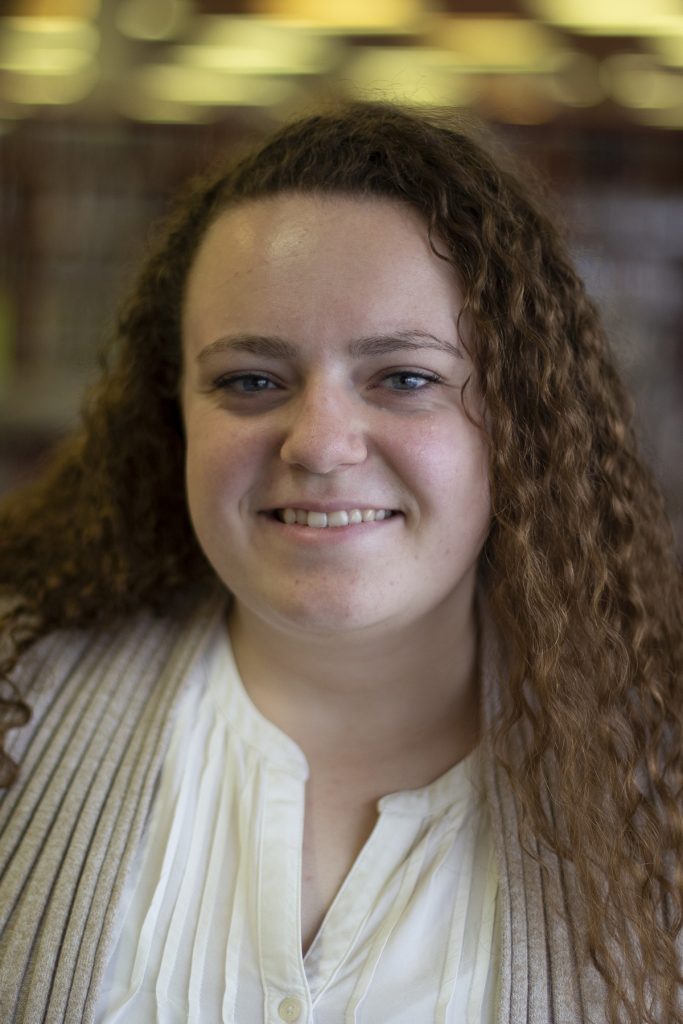 "My parents raised me to do my best, and that's what I've done here at Northampton Community College," said Laura Rex. "One of my proudest moments was when I ran for an officer position in my college's Phi Theta Kappa (PTK) Chapter. I never imagined it would lead to something like this."
Ms. Rex, a Northampton Community College (NCC) student slated to graduate in May 2020, was recently named a member of the 26th Annual All-Pennsylvania Academic Team and honored as one of two 2020 Coca-Cola Gold Scholars in the Commonwealth.
The Academic Team recognizes an exceptional group of community college students who have achieved academic excellence and demonstrated a commitment to their colleges and communities. As a Gold Scholar, Ms. Rex will receive a $1,500 scholarship. Pennsylvania's community colleges also partner with the Pennsylvania State System of Higher Education (PASSHE) universities to provide scholarships to eligible All-PA Transfer Team members at PASSHE institutions, providing two years of tuition at any PASSHE school. Ms. Rex plans to transfer to Kutztown University in the fall of 2020.
"Both my older brother, who was also a member of the All-PA Academic Team, and I chose NCC because of its affordability and easy commute," explained Ms. Rex. "Receiving this scholarship has opened so many doors for me and alleviated much of the financial burden of higher education. I am so excited to pursue my passion."
That passion, Ms. Rex said, is a career in medical research. She said she originally planned to pursue a degree in pre-med, but she fell in love with biochemistry at NCC, specifically research on immunology. She wants to help others through evidence-based conclusions and scientific discoveries.
Ms. Rex also gives back to her community. In addition to serving as Secretary for the NCC PTK Chapter, she is a chemistry tutor, soccer referee, and Special Olympics volunteer. She is president of the NCC Science Club. Ms. Rex planned to work at Lehigh University in its BioConnect research program this summer, but the opportunity has been placed on hold due to the COVID-19 pandemic.
In her free time, Ms. Rex says she enjoys playing the piano, hiking, cooking and spending time with her family. She credits much of her success to the values instilled by her parents.
"From a very early age, I was taught to finish what you start and give your all to everything you do," Ms. Rex concluded. "I challenge myself to take every opportunity that presents itself. I believe that if you rise to those occasions, you will be successful at community college or anywhere. It has worked for me so far!"