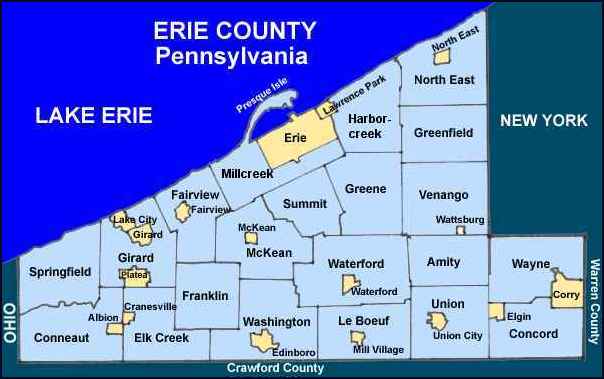 Erie County Community College (ECCC) of Pennsylvania was awarded degree-granting authority by the Pennsylvania Department of Education in a letter from Acting Deputy Secretary Dr. Tanya Garcia.
The letter from Dr. Garcia states, in part, "Pursuant to 22 Pa. Code §35.22, ECCC is authorized to offer diploma, certificate, and associate degree programs in the arts, sciences, technologies, or general education as may be approved and authorized by the ECCC's board of trustees."
Per the Pennsylvania Department of Education's website, any institution offering programs for academic credit or a degree must be authorized by the Secretary of Education prior to operating in Pennsylvania.
"Obtaining this authority is a pivotal acknowledgement by the Pennsylvania Department of Education of Erie County's readiness to open the doors and get this community college up and running," said Ronald A. DiNicola, Esquire, chairman of the ECCC Board of Directors. "This development further underscores our community's need for the diverse offerings of a community college now. While this is not the only test we will face in seating the inaugural class in September, it is among the most significant."
Erie County Community College was established by the Pennsylvania State Board of Education on July 8, 2020. The college is currently planning the Fall 2021 inaugural semester, a testament to the flexibility and responsiveness of the community college model.
"This is a moment of celebration and pride for our entire community," said Dr. Judith Gay, Interim President of ECCC. "This community college will have a significant positive economic and social impact on Erie County and the surrounding region – making us a model for education, training, and civic participation. I want to extend my sincere gratitude and appreciation to everyone who has supported us in reaching this milestone and helped us realize our vision of Erie being home to Pennsylvania's 15th community college."
Today's triumph follows another notable announcement by ECCC. The college recently signed an articulation agreement with Edinboro University, creating a public-to-public transfer option which will enable ECCC students to continue their education at Edinboro after earning their associate's degree.
ECCC also recently entered into a memorandum of understanding with Erie County Public Library, allowing ECCC students the use of the library system, as well as some aspects of the libraries at Penn State-Behrend and Edinboro. The partnership saves the College and community millions in taxpayer dollars.
"The beauty of a community college is that it's not top-heavy. It leverages existing resources to meet needs instead of unnecessarily reinventing the wheel," explained Elizabeth A. Bolden, president & CEO of the Pennsylvania Commission for Community Colleges. "These partnerships are great examples of how community colleges meet regions where they are and mold their offerings to meet the unique needs of area residents and businesses."