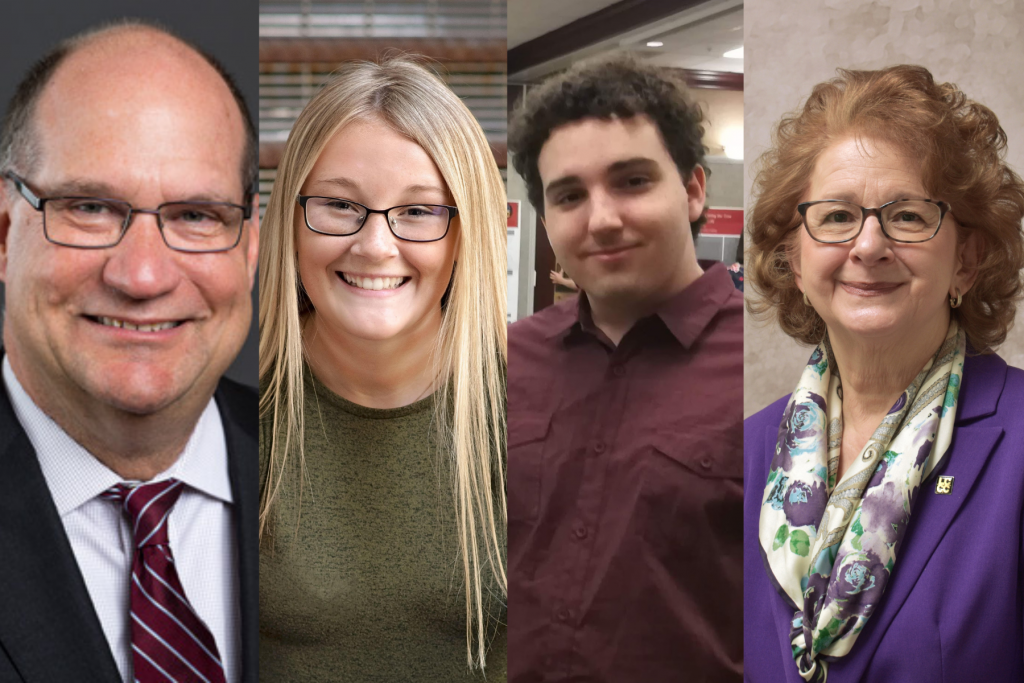 "I was a first-generation college student. My Dad did complete high school, but my Mom had to drop out in the ninth grade to support her family," said Dr. Kenneth Hawkinson, President of Kutztown University (Kutztown) and community college alumnus, during a recent webinar. "I was totally self-supporting at 17, before I even finished high school. That's what's so wonderful about community colleges; they provide access to students like me who had little money or need to work full time. My community college [education] provided the foundation for the rest of my life."
The webinar – "On Course with Community Colleges: Making Transfer Easier for Pennsylvanians" – explored the postsecondary transfer partnerships in place between Lehigh Carbon Community College (LCCC) and Kutztown. Each year, thousands of Pennsylvanians enroll in a community college with plans to transfer to a four-year college or university to complete their bachelor's degree. These agreements help create academic pathways for students and streamline the transfer process.
During the webinar, Dr. Ann Bieber, President of LCCC, shared that the colleges have more than 30 articulation agreements currently in place, with the first agreement being signed nearly 50 years ago. She also noted that, over the past three years alone, LCCC has helped more than 1,700 students transfer to Kutztown to pursue their bachelor's degree.
Two students – Danny Melin and Madison McGlinchey – joined Dr. Bieber and Dr. Hawkinson on the webinar. Mr. Melin is a LCCC graduate who transferred to Kutztown and Ms. McGlinchey is a current LCCC student with plans to transfer.
"When I graduated high school, I was a little lost," said Mr. Melin, now a professional writing major at Kutztown with minors in communication studies and public relations. "Not only did I choose to attend community college for the monetary benefits, but it was through community college that I first found my love of writing and communication. I always tell people not to underestimate the opportunities for success you will find at community colleges."
Ms. McGlinchey, who graduated from Tamaqua Area High School in spring 2020 during the height of the COVID-19 pandemic, also found opportunities she wasn't expecting at community college.
"[Being a community college student] has been a great experience for me so far," she shared during the live, 30-minute webinar. "I've been offered so many new opportunities, like being a panelist on this webinar, and it's just been so much more affordable."
Kutztown also benefits from the transfer partnerships – and the caliber of students that graduate from LCCC – as Dr. Hawkinson explained during the webinar, saying, "These are all excellent students, who bring many different life experiences that enhance the lives of all our students. [Community college alumni] who come to Kutztown graduate a rate higher than 90 percent – which is really, really impressive."