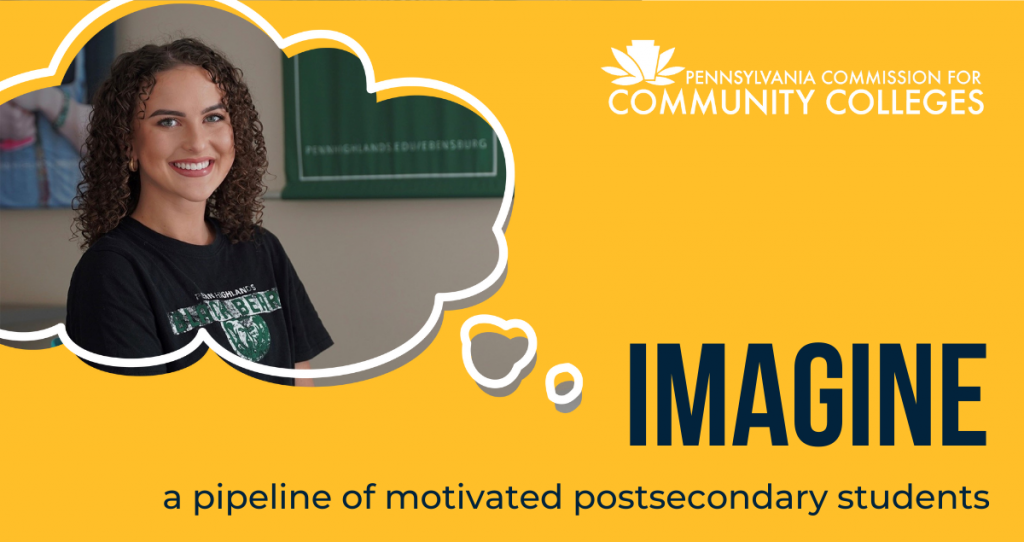 "I didn't expect to come here, but I'm glad I did. I'll end up with the same degree for a third of the cost because I started at community college," said Sydney Sheredy, a Pennsylvania Highlands Community College (Penn Highlands) student set to graduate this spring. "Because of an articulation agreement with Indiana University of Pennsylvania (IUP) all my credits will transfer, and I'll be right on track to earn a degree in Safety Science."
Ms. Sheredy, who graduated from high school in 2020, had planned to enroll in a four-year college, but reevaluated because of the pandemic. She said her choice was made after doing a price comparison and realizing how flexible and affordable starting at community college really is. Now, after hearing her father praise the safety science employees in his field for years, she's excited to work in in such a critically important career in Pennsylvania.
Ms. Sheredy is just one of the thousands of students that transfer from a Pennsylvania community college annually. Last year, more than 31,000 community college students transferred to another college – and 79 percent of them transferred in-state. For example, nearly half of all incoming Pennsylvania State System of Higher Education (PASSHE) transfer students in the Fall 2021 semester came from a Pennsylvania community college, making up a total 12 percent of the new undergraduate population.
Pennsylvania community college transfer students continue – persist in or complete their program of study – at a higher rate than non-transfer students. All this correlates to a higher rate of student success for community college transfer students – and when you look at employment data, it's clear that continued investment in community colleges and this higher education pipeline is critical for Pennsylvania's vibrant future.
At least 80 percent of community college transfer students who graduate from a PASSHE university with a bachelor's degree are still employed in the Commonwealth three years after graduation. These alumni earn family-sustaining wages that are above median income. Ten years after graduation, 70 percent of these students are still working in Pennsylvania, contributing to a thriving economy and prosperous communities.
"I've had so many opportunities at Penn Highlands. I've gotten to see first-hand how community colleges enrich their local community," Ms. Sheredy shared. "They create pathways for success, helping the students and communities they serve to thrive. I'm so glad I started here."