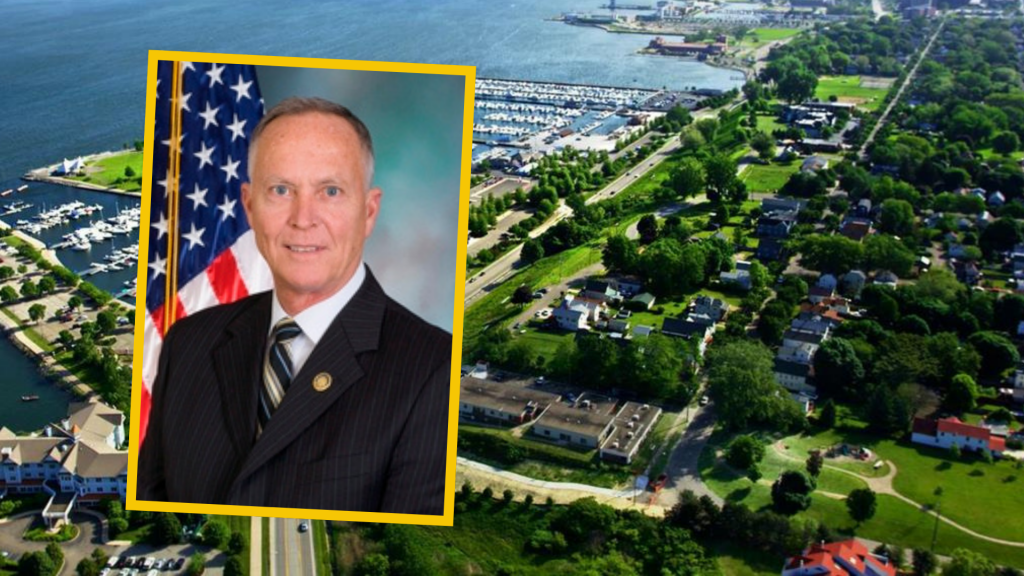 Rep. Curt Sonney from Erie County, Chair of the Pennsylvania House Education Committee, understands the value of both hard work and higher education. He believes that everyone who wants to improve their life through postsecondary education or training should have an affordable option to do so – and that's where Erie County Community College of Pennsylvania (EC3) can help.
Erie County is about to be home to Pennsylvania's newest community college, and he says he's especially interested to see how workforce training programs offered by the college will create a pipeline of skilled workers to support local businesses – and perhaps attract new ones. The college was awarded degree-granting authority by the Pennsylvania Department of Education in a letter from Acting Deputy Secretary Dr. Tanya Garcia in June, and its inaugural is slated to begin this Fall 2021.
"I've taken a certificate course at a community college myself," Rep. Sonney shared. "Having a skill – or an industry or trade focused certificate – makes you employable. A short-term training course at a community college isn't a huge investment of time or money, but it could pay dividends in job stability and earning a family-sustaining wage."
He continued, "We are fortunate to now have seven higher education institutions in Erie County, which include Gannon, Penn State-Behrend, Mercyhurst, Edinboro, LECOM, NPRC and the EC3."
Across the Commonwealth, Pennsylvania community colleges partner with more than 1,800 employers to identify skills gaps and provide workforce training that meets the needs of local businesses. These programs are flexible and adaptable to meet demand.
In Erie County specifically, EC3 understands the value of partnerships too. The college recently signed an articulation agreement with Edinboro University, creating a public-to-public transfer option which will enable EC3 students to continue their education at Edinboro after earning their associate degree. The college also entered a memorandum of understanding with Erie County Public Library, allowing EC3 students the use of the library system, as well as some aspects of the libraries at Penn State-Behrend and Edinboro.
"I would encourage Pennsylvanians entering into post-secondary education to seriously consider community college," said Rep. Sonney, referencing the significant cost savings Pennsylvanians can achieve by starting their higher education journey at community college. "I think our community colleges are one of the Commonwealth's best kept secrets – unless you happen to have one in your community and now, we do."